Cookie dough fundraiser pick up was today (Wednesday) until 3pm. If you have not picked up your products today, you will have another opportunity to pick it up this Friday May 19 from 3-4 pm in the back of Colville High School where the high school kitchen is located. Please call Hofstetter at 509-684-7690 if you have any questions about it.

The Colville School District uses an online format to collect important information for students each school year. This is a yearly-required process and is open now. Guardians need to log into Skyward and complete this process as soon as possible. You may use your student's school issued device for this purpose. If you have questions or you need assistance, please contact your students' school office. Thank you!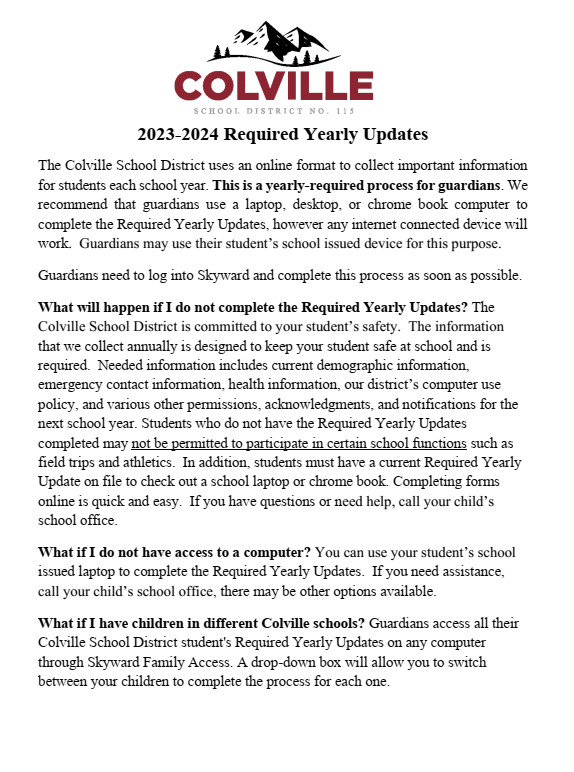 Hofstetter had their Phonics and Popsicles night and it was a great success. We had almost 300 students and families there to have a great time. We appreciate all of the families that took time out of their evening to learn ways to help their children learn to read.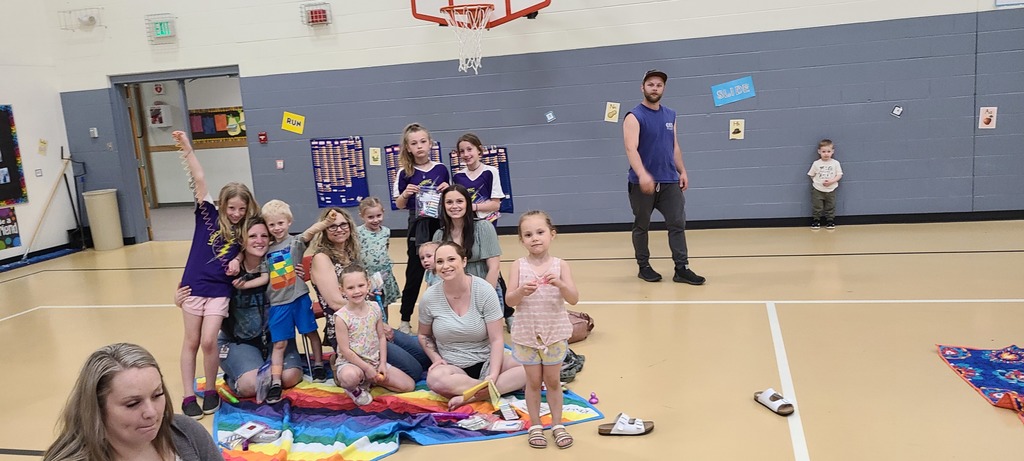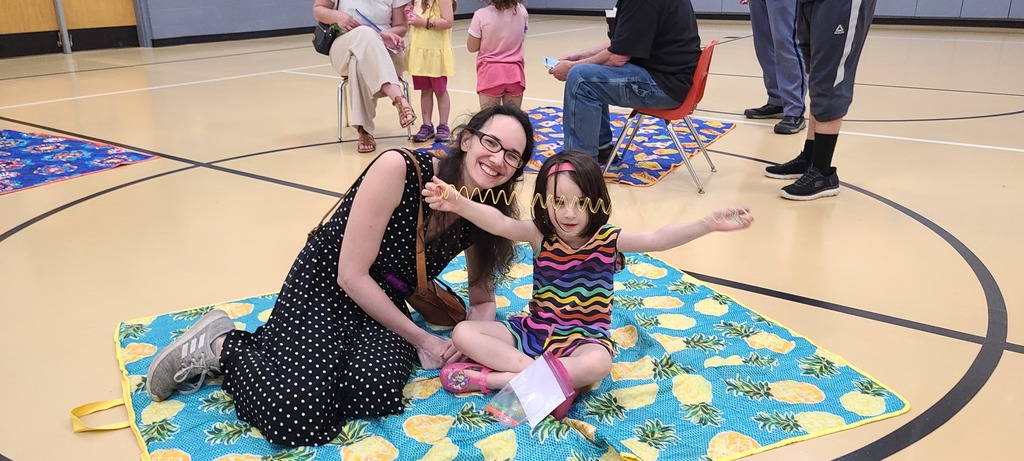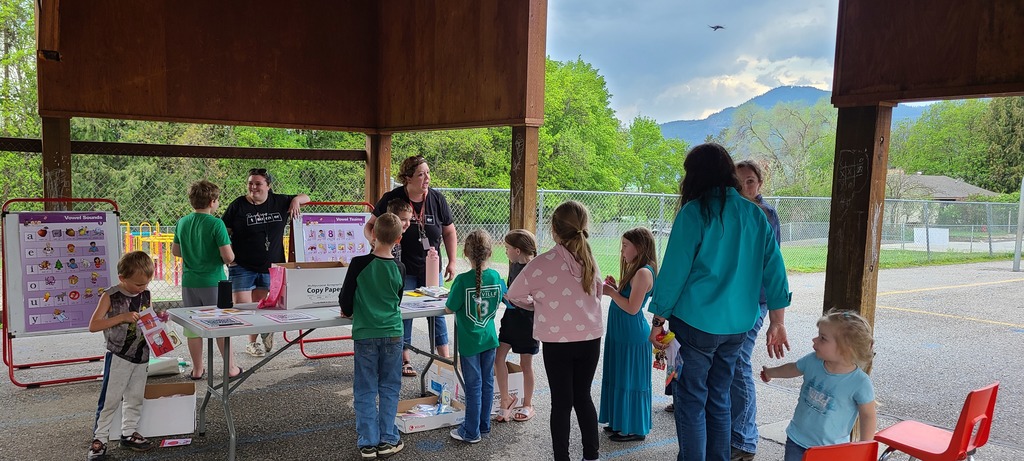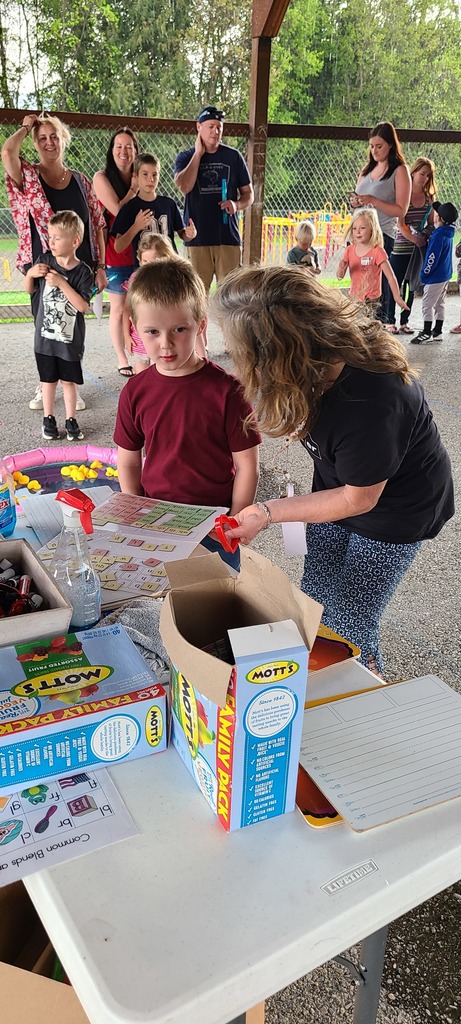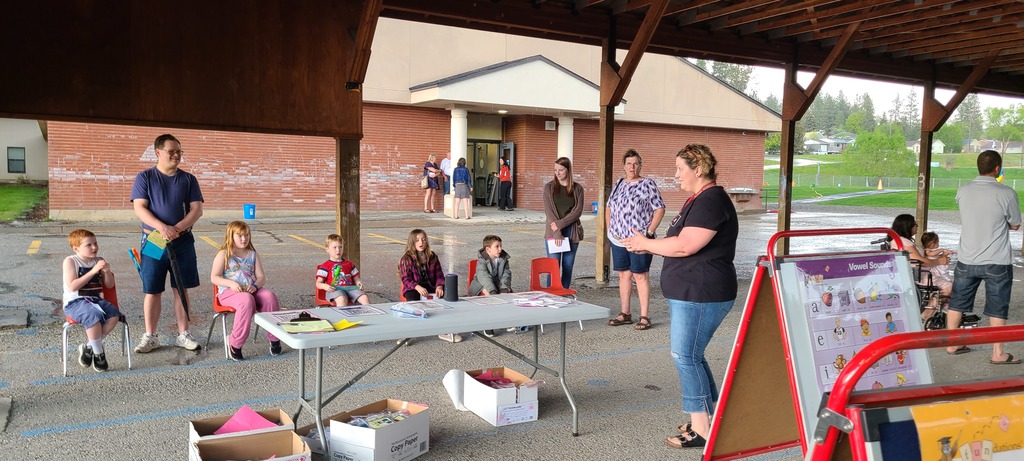 Hofstetter Kindergarten Round-up is coming up on May 16 from 5-6:30. Staff will be on hand to help get your child signed up for the upcoming 2023-2024 school year. Please bring your child's birth certificate, proof of immunizations and a piece of mail to prove residency. We will help with the rest! Remember your child must be 5 by September 1st in order to enroll for Kindergarten.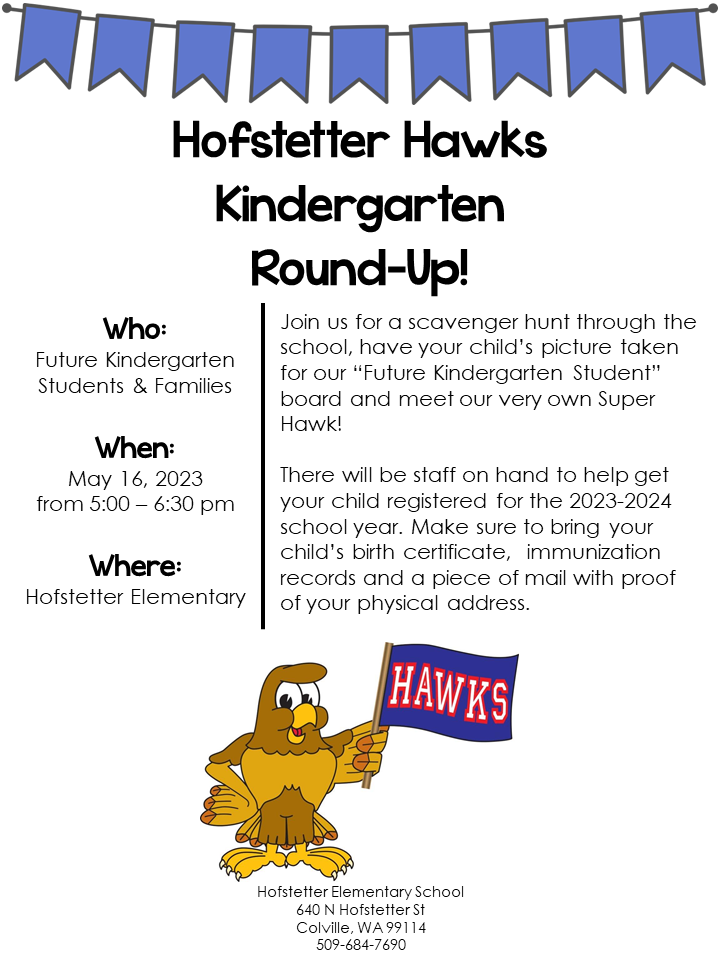 Hofstetter had a very special guest come to visit us on Friday! SMOKEY The BEAR along with his friends from DNR. The kids loved seeing hearing all about how to keep the forest safe from fires. DNR also brought gift bags for our students with lots of amazing forest themed items!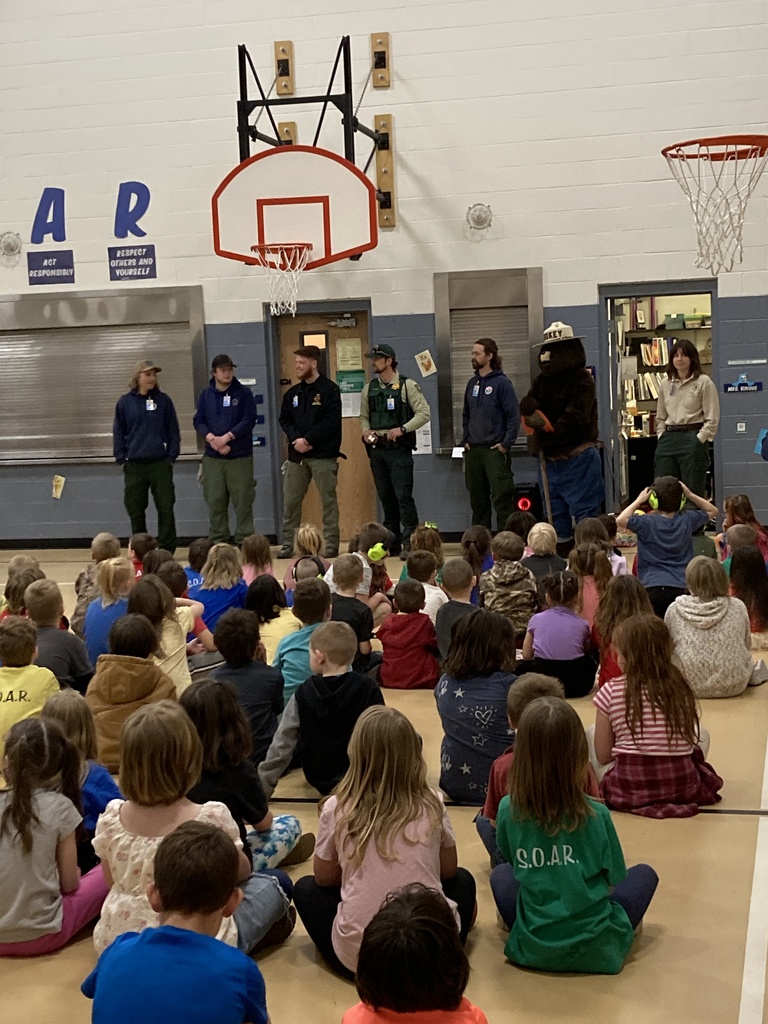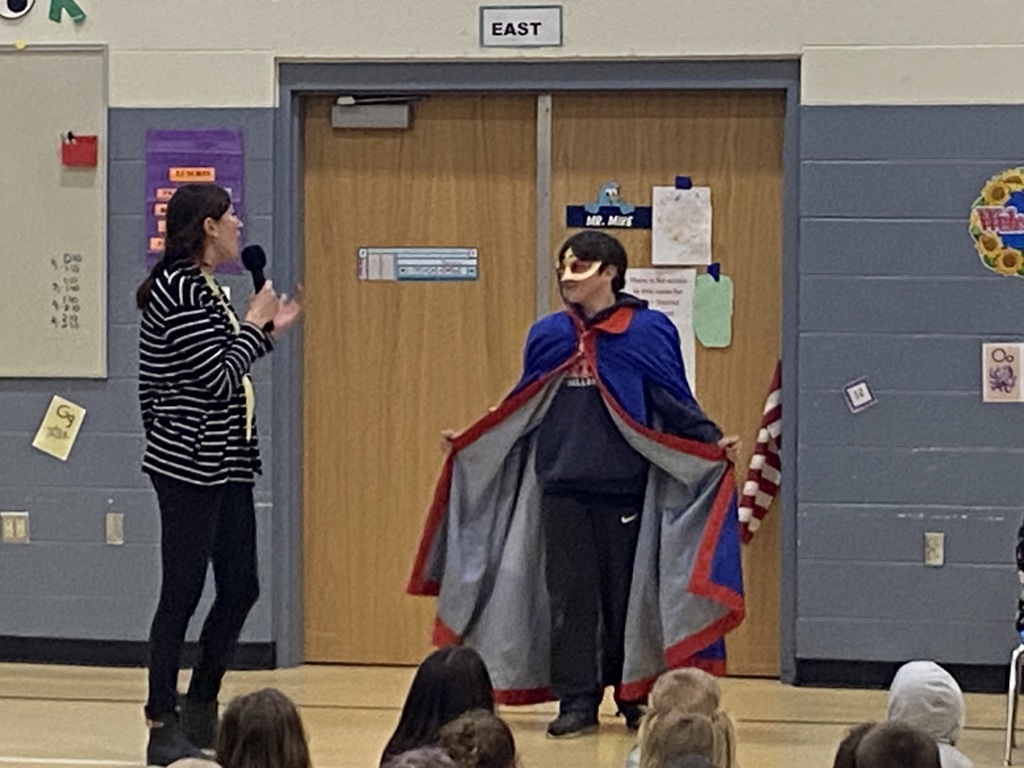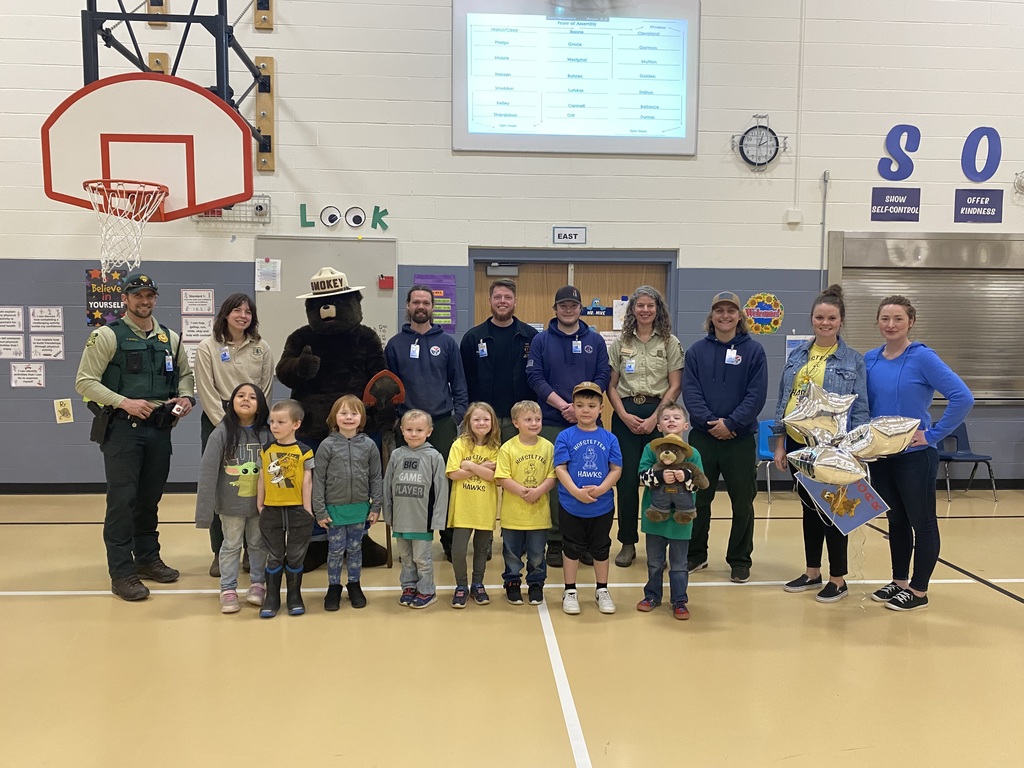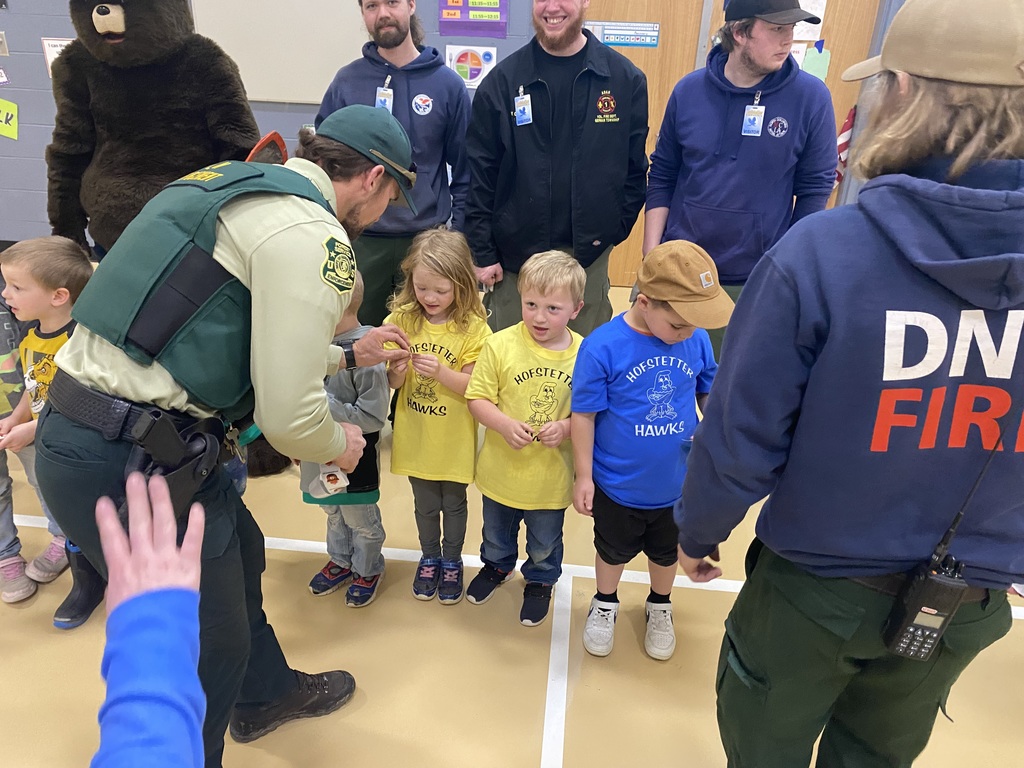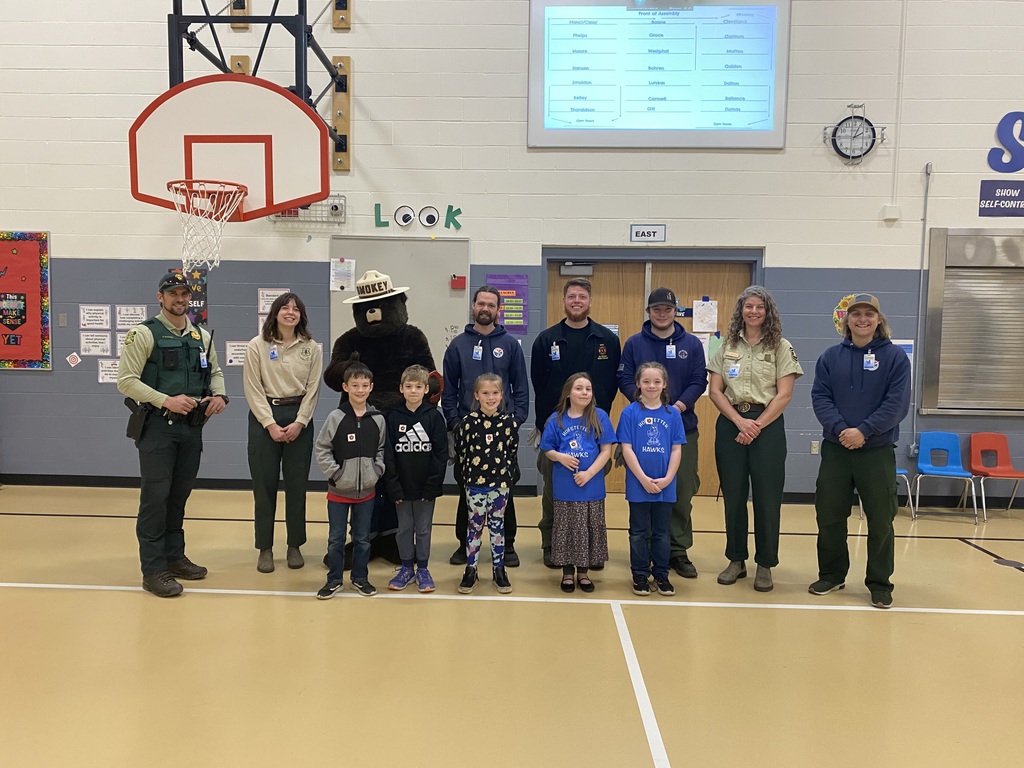 Today, April 12, 2023, at approximately 10:56 AM many schools throughout Washington received a bomb threat email. Colville School District received this email. At no time did we believe that students or staff were in jeopardy. Our district security director was immediately in contact with other security directors throughout the state. We notified dispatch and had the building administration check their facilities. At this time it is believed to be a hoax. We take every situation seriously and our student and staff safety is paramount. Please contact our District Office at 509-684-7850 if you have any questions or concerns. Thank you!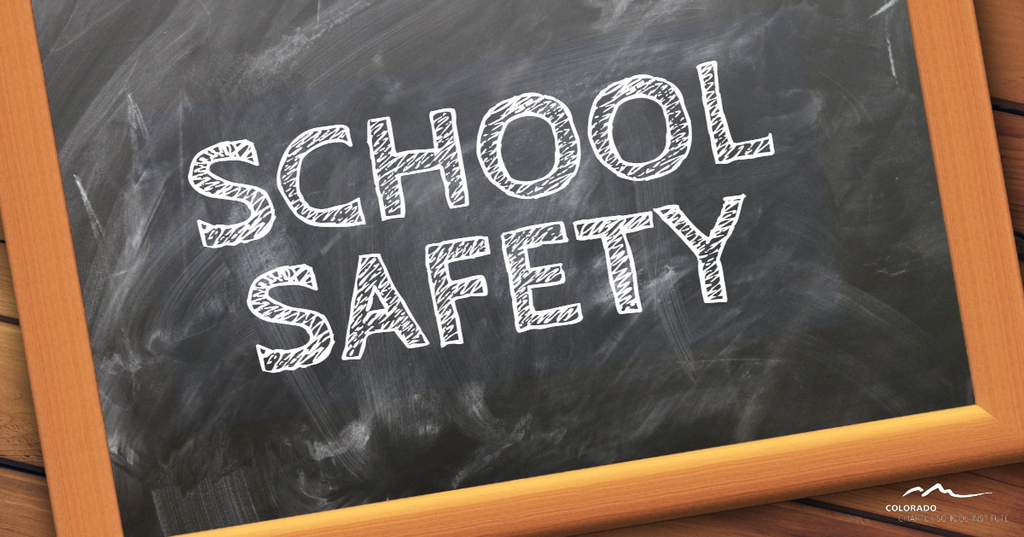 The Colville School District will be having Parent-Teacher Conferences on Monday, March 27th. This is a no school day for students. If you have questions or need to schedule a conference, please call your student's school office. Thank you!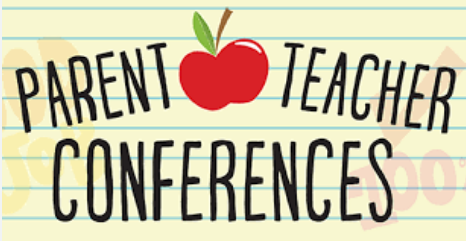 Mrs. Tharaldson's second grade class has been enjoying their new class pets. They have 2 gecko's that they get to have in their classroom.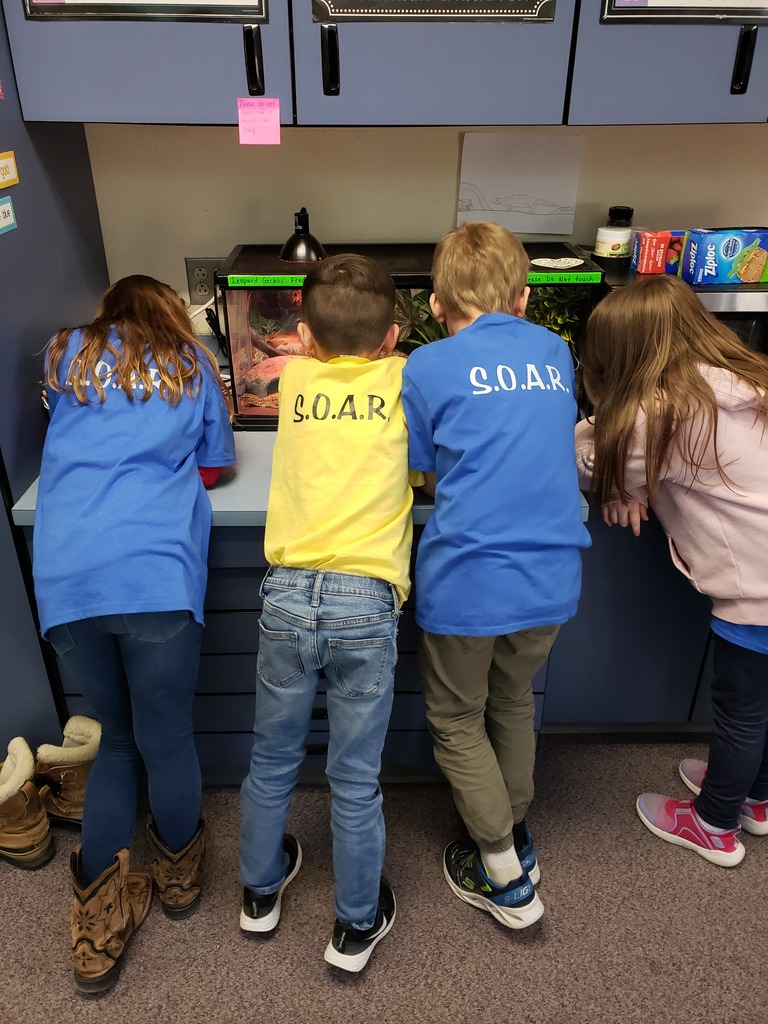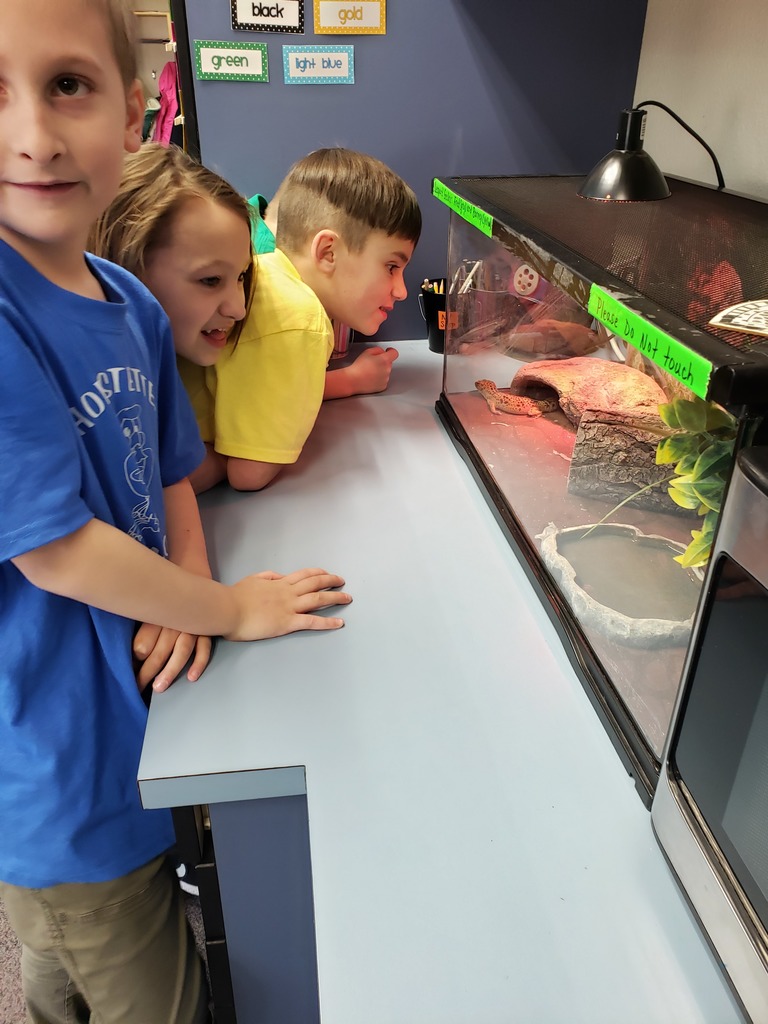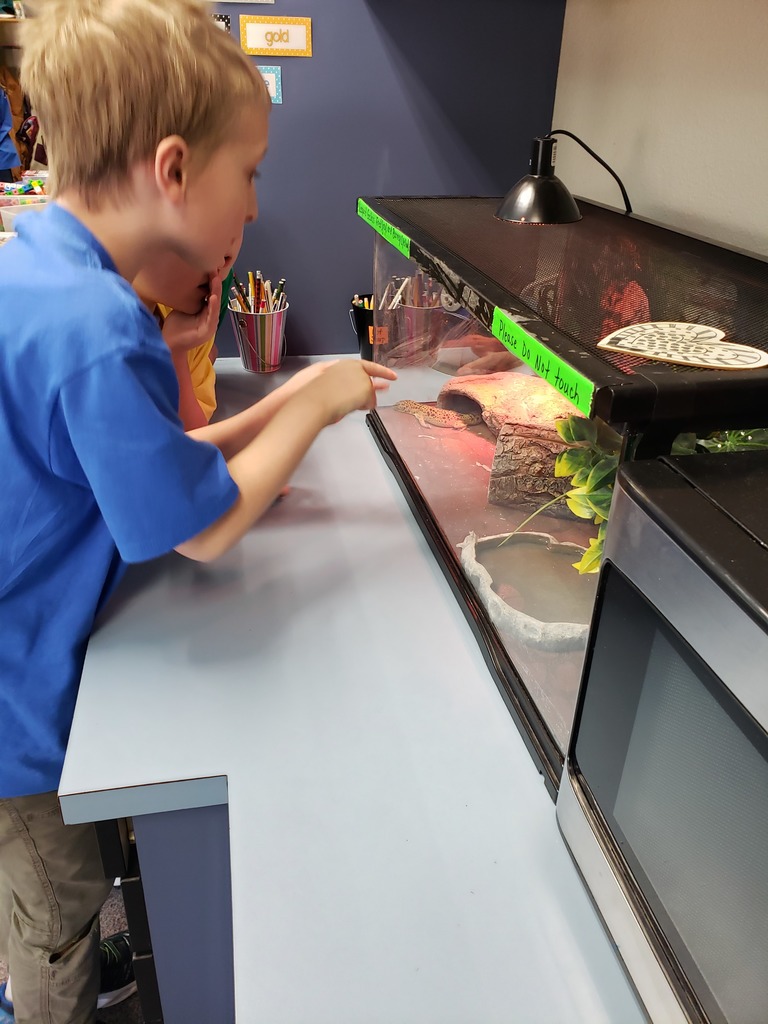 Mrs. Westphal's kindergarten class celebrated 100's day with a sunglasses project!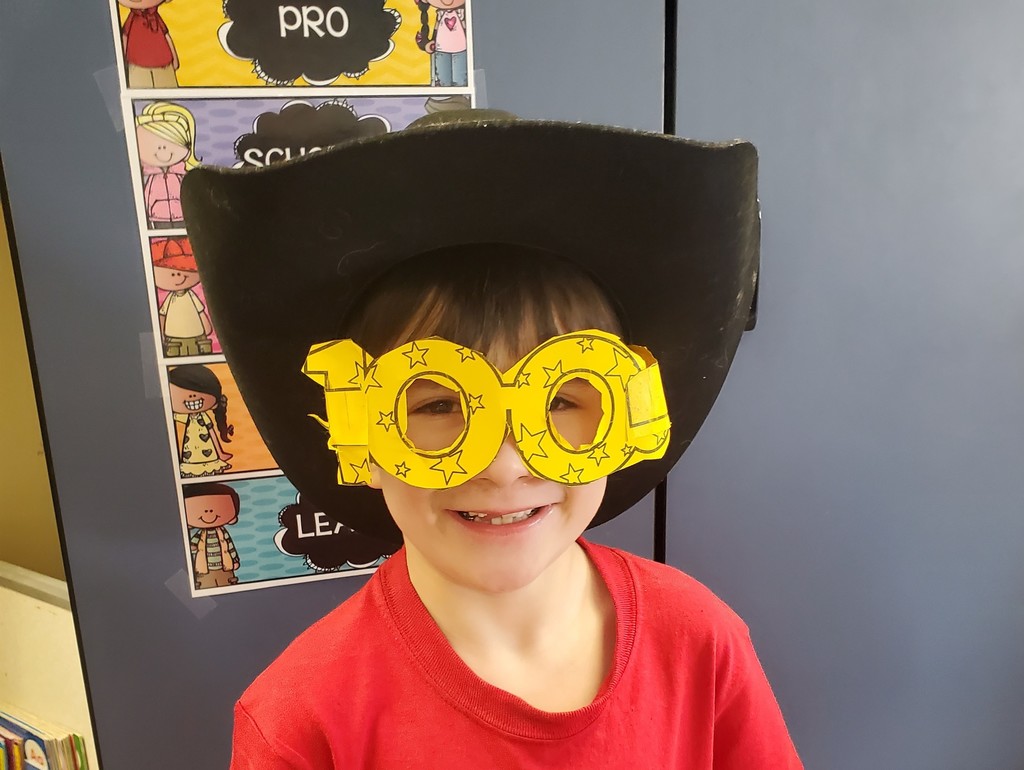 Dear Families and students:
Our school district and schools desire to improve!
We are looking for your feedback to provide an excellent education for all our children. A 10-15 minute survey is available now through Friday, March 17th.
EES Family Survey Link:
https://bit.ly/csd115family
EES Student Primary Survey Link: Colville SD (grades K-3)
https://bit.ly/csd115primary
EES Student SEL Survey Link: Colville SD (grade 4-12)
https://bit.ly/csd115secondary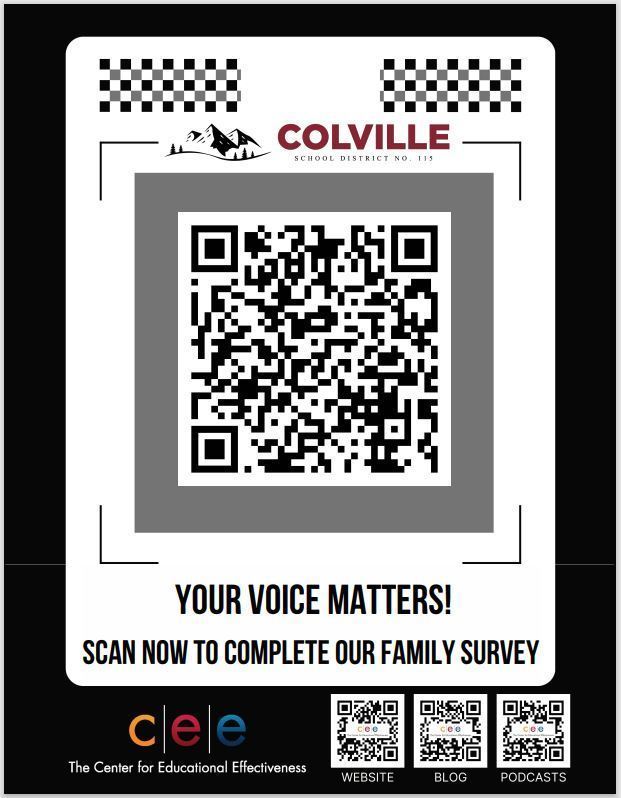 Hofstetter Hawks S.O.A.R.! Ask your kids about how they earn points with our new PBIS behavior system . Have your kids wear their new Hofstetter Hawk shirts every Friday!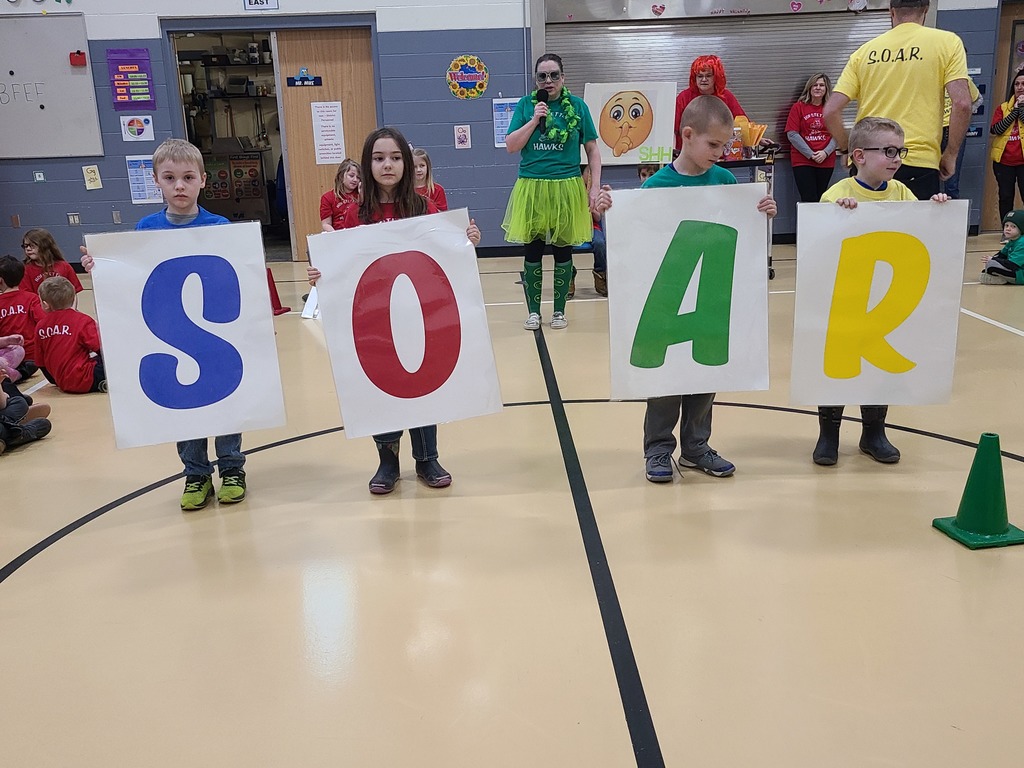 SNOW MAKE-UP DAY: School was canceled on November 30th due to inclement weather. This year, make-up days will be added to the end of the year, which makes June 12th our new last day of school, and is an early release day. June 9th, the original last day, will be a full day. Presidents' Day weekend remains a four day weekend with no school from this Friday, February 17th through Monday February 20th. If you have any questions, please call your student's school office. The Colville School District would like to apologize for the late notice regarding the makeup day for the snow cancellation. The February 17th day could not be used due to a conflict between staff calendars. In the future, all school cancellation days will be clearly marked on the district calendar and communicated clearly with parents as soon as possible after the school cancellation.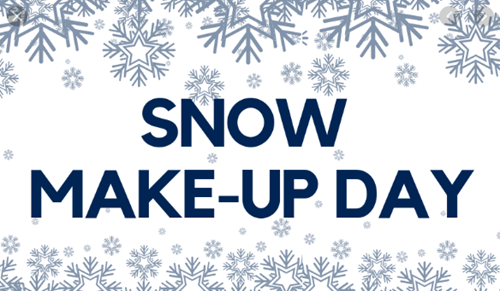 It is Chinese New Year and the students and staff celebrated by making masks and lanterns and doing a parade through the school.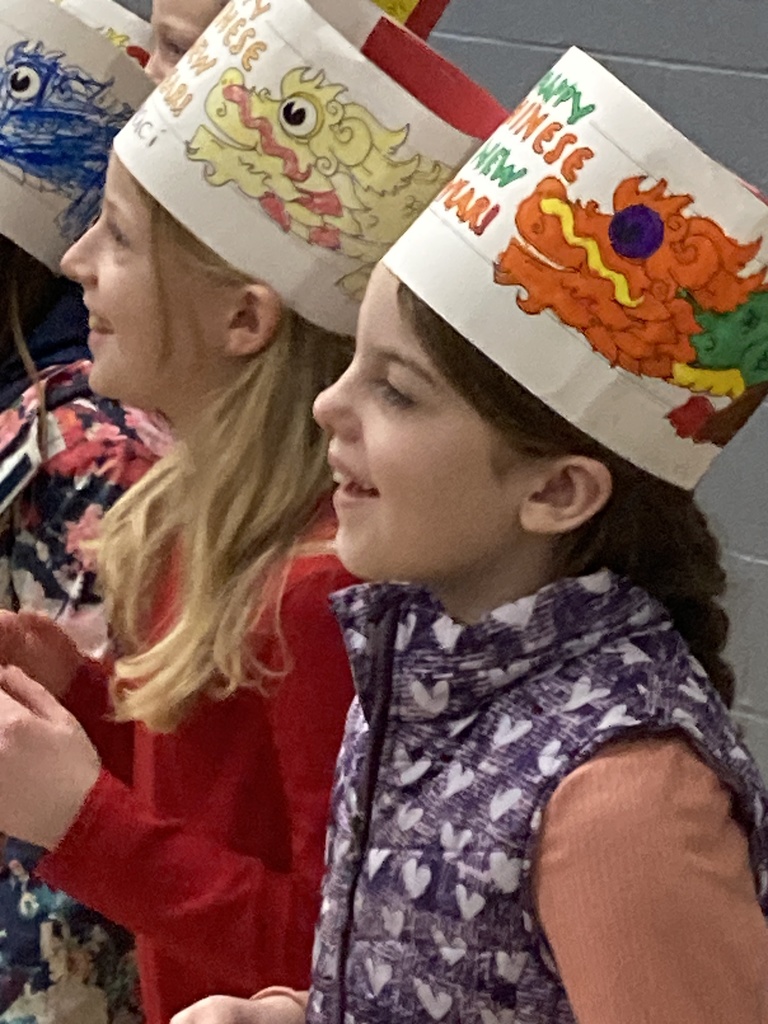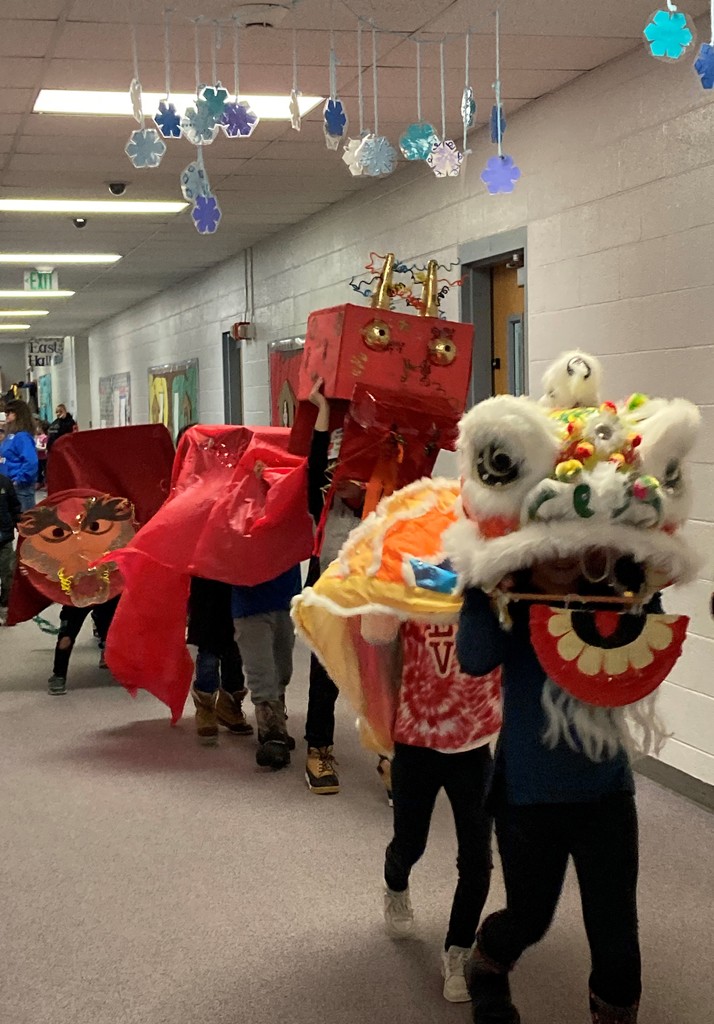 Hofstetter's January assembly included an award for perfect attendance. We were able to award one special student the Perfect Attendance award for January. He was so thrilled to earn this! Hopefully Super Hawk will have more student awards to hand out for February!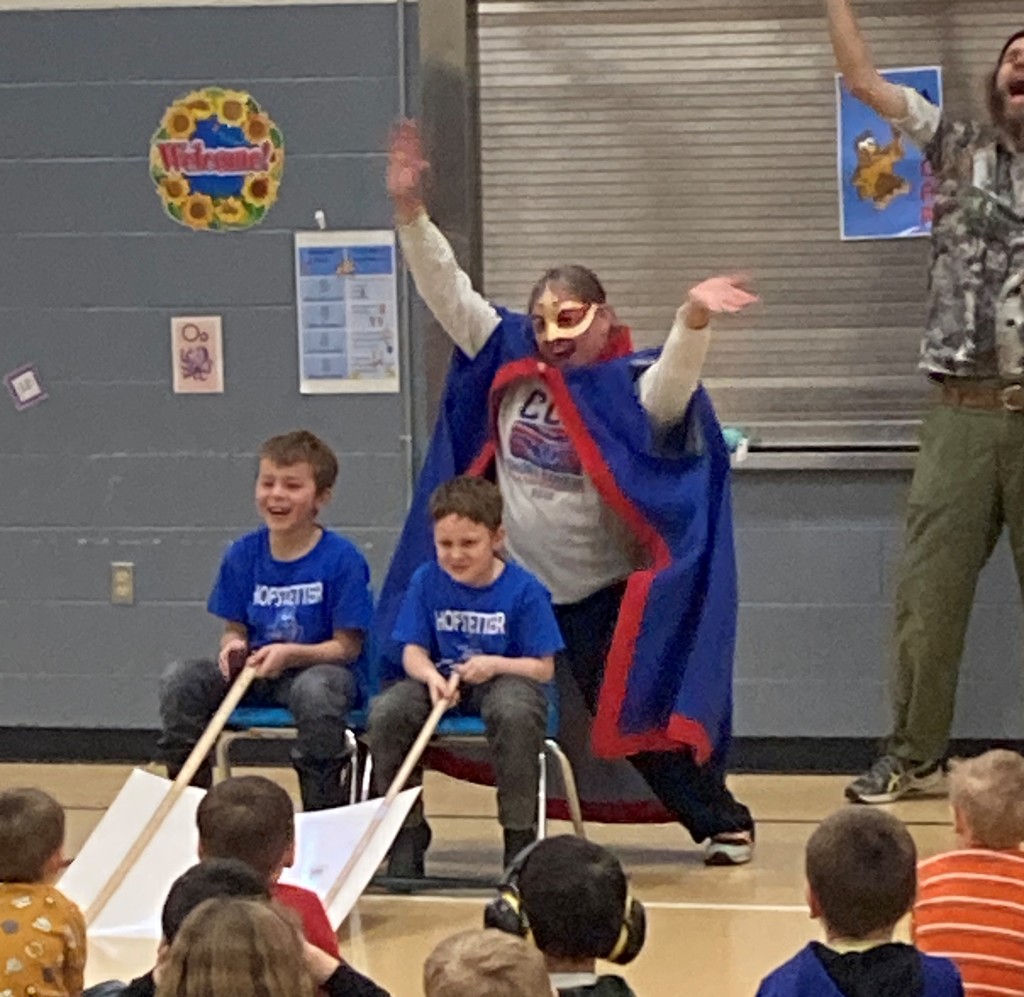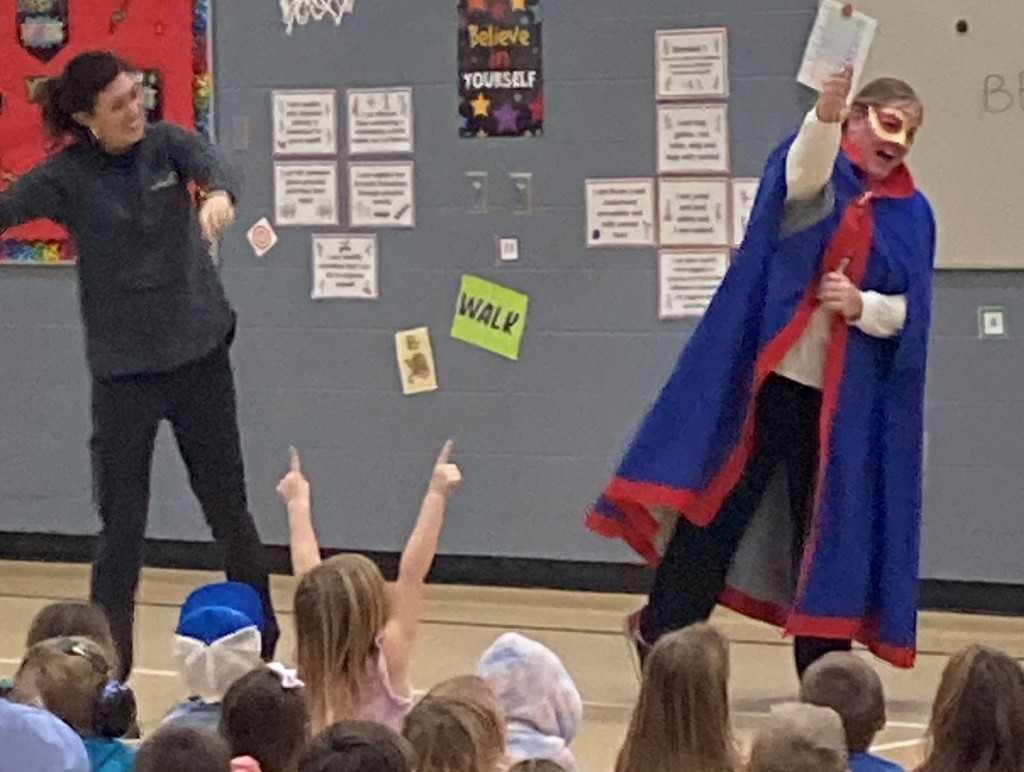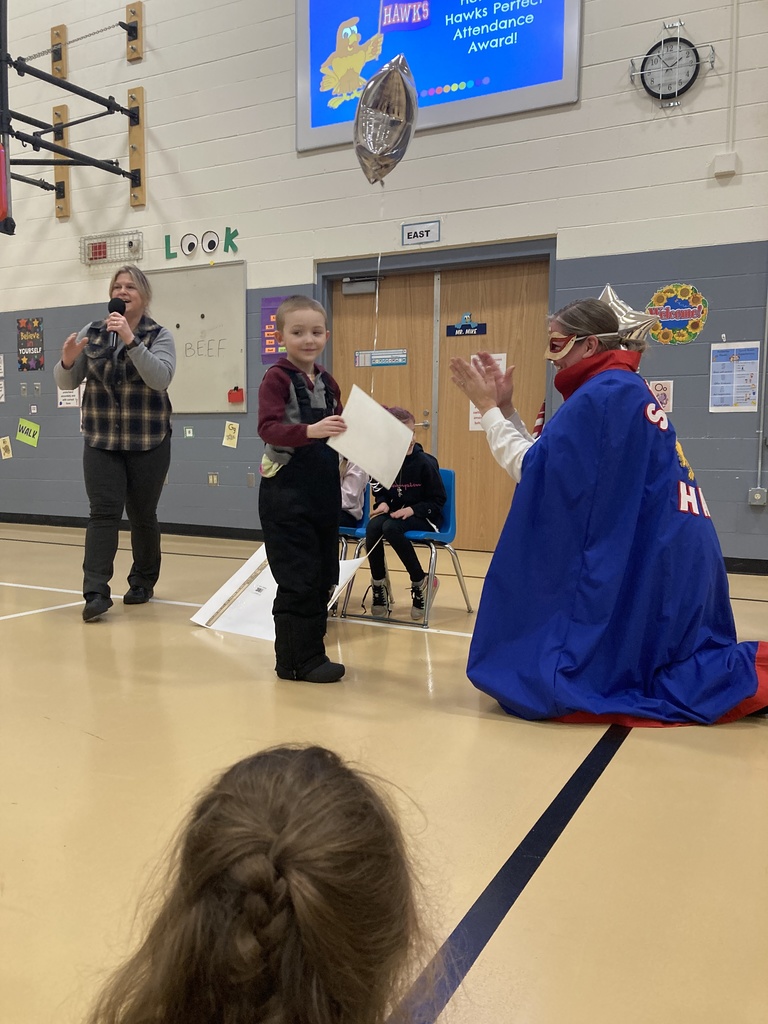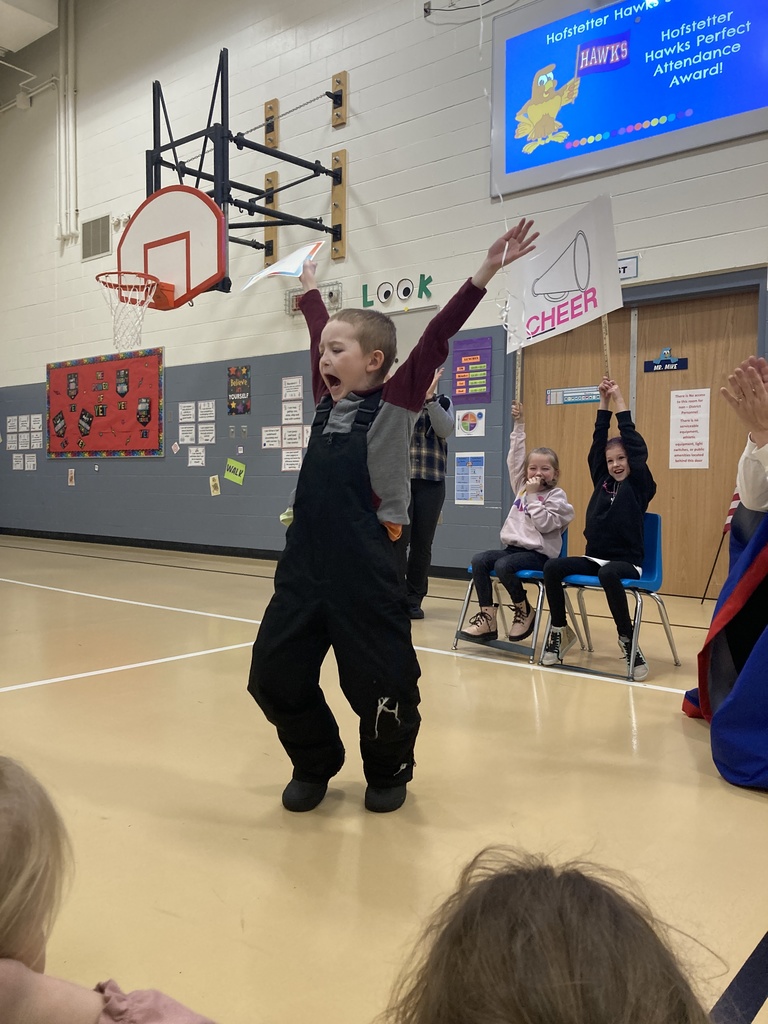 For the past couple of weeks, Mrs. Smoldon's first grade class was given Lego challenges of building owl houses and the most amazing park they could think of. They loved their missions!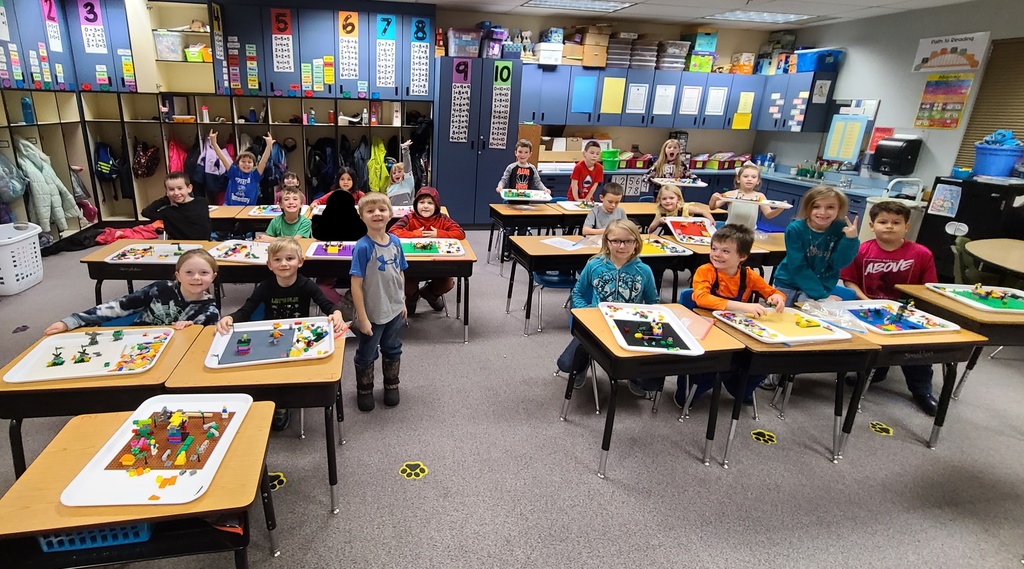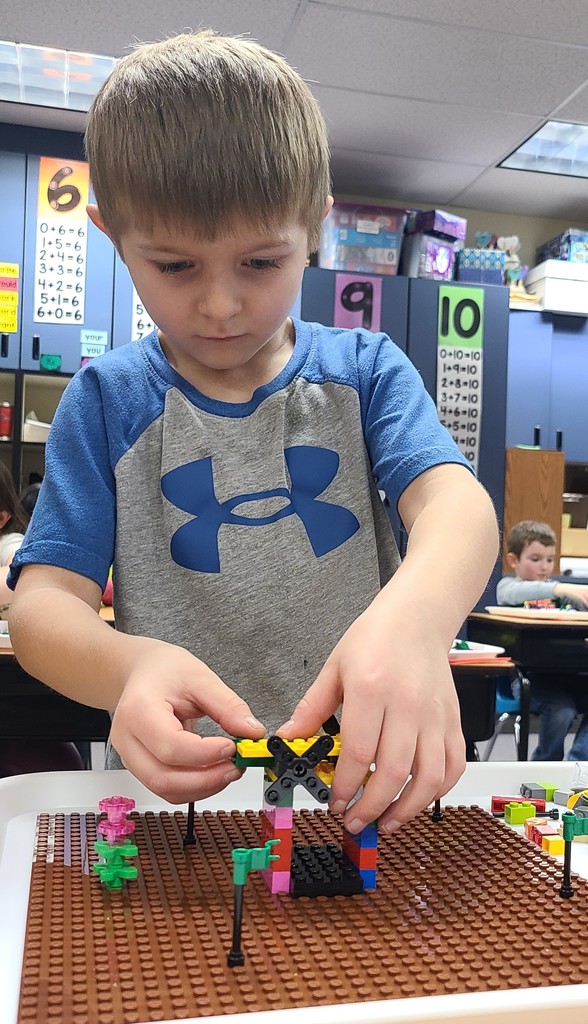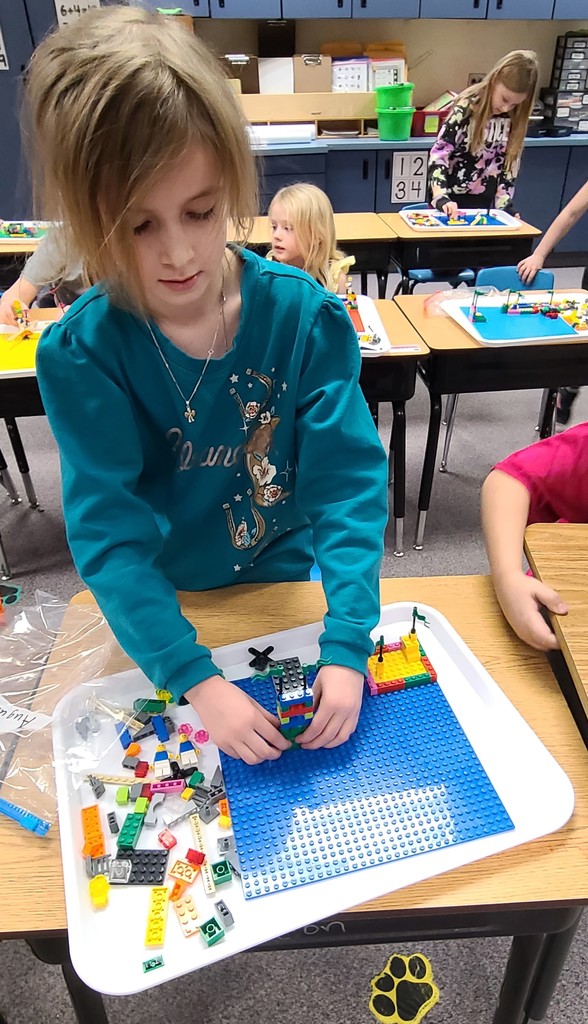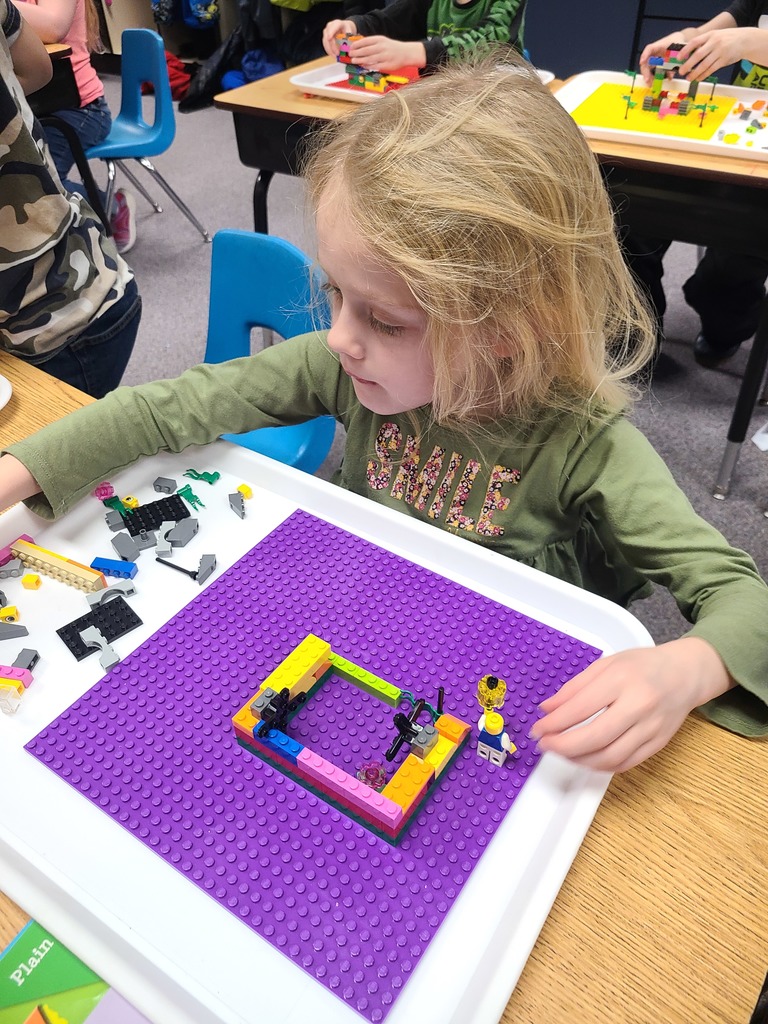 Colville School District will be having Parent-Teacher Conferences on Monday January 23rd. This is a no school day for students. If you have questions or need to schedule a conference, please call your student's school office. Thank you!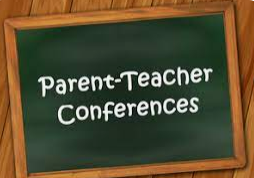 Please remember that there is no school from Monday, December 19th through Monday, January 2nd. We hope everybody enjoys a restful and safe holiday season. We will see everybody back at school on Tuesday, January 3, 2023.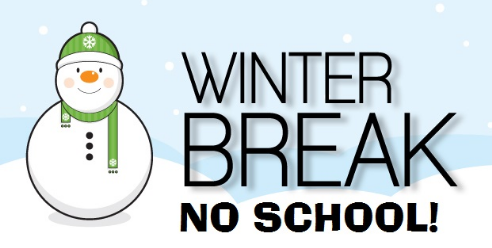 Santa, Mrs. Claus and his elf made appearances today at Hofstetter. They were able to talk to the kids and hand out a gift for each student.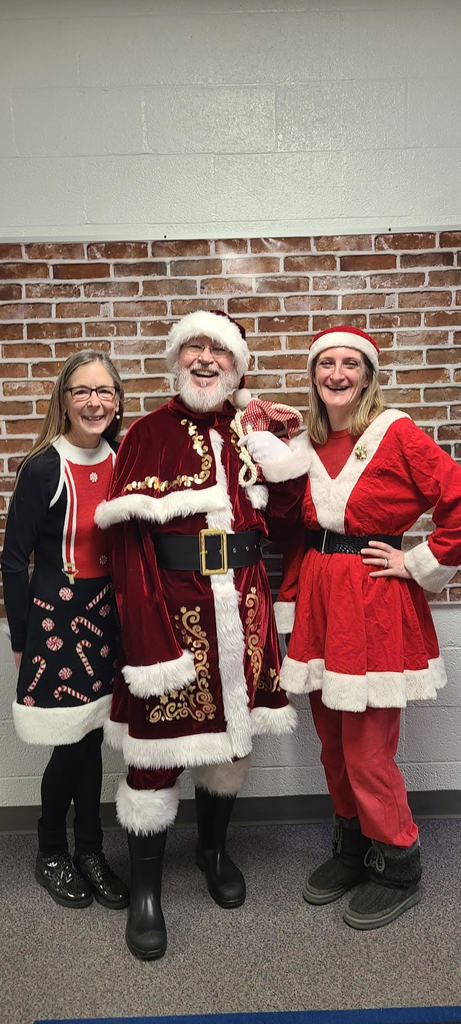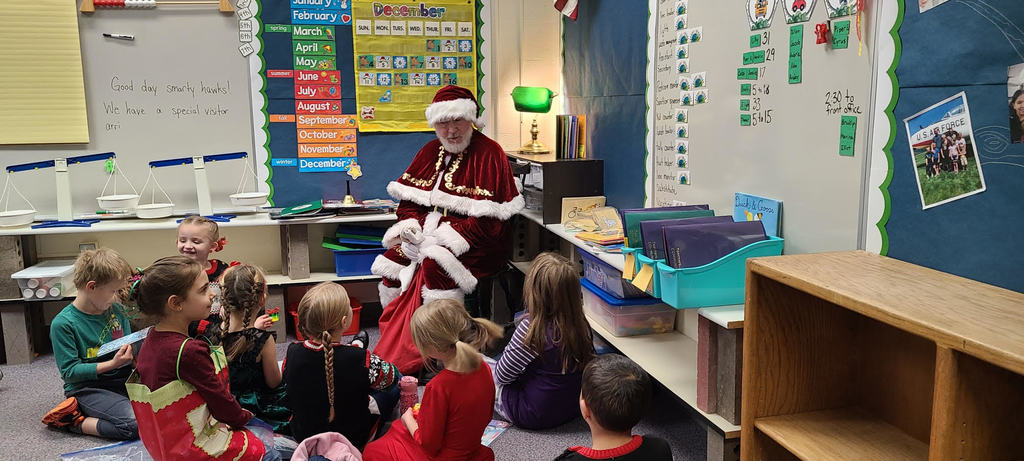 Staff got in on the dress up fun too this week!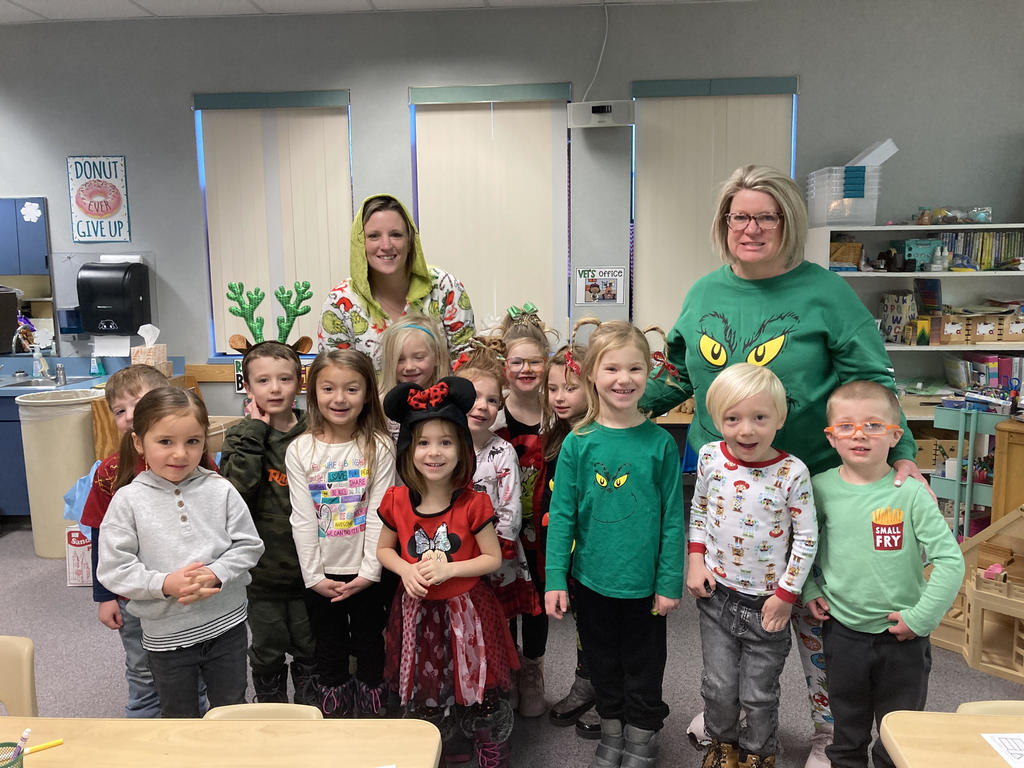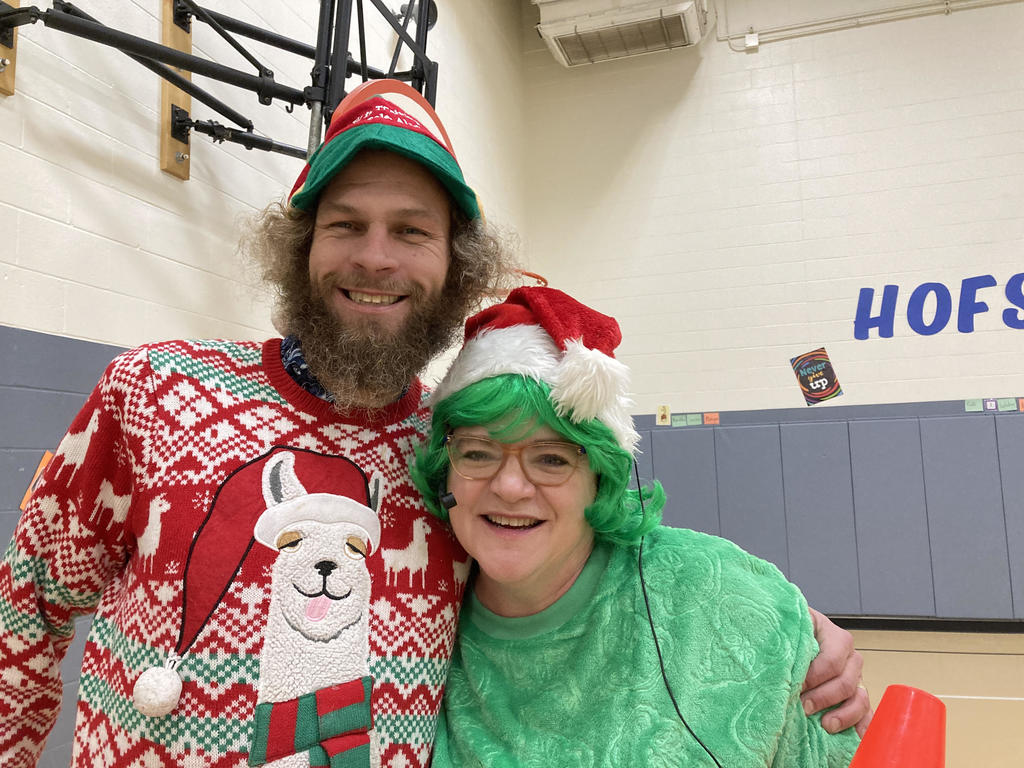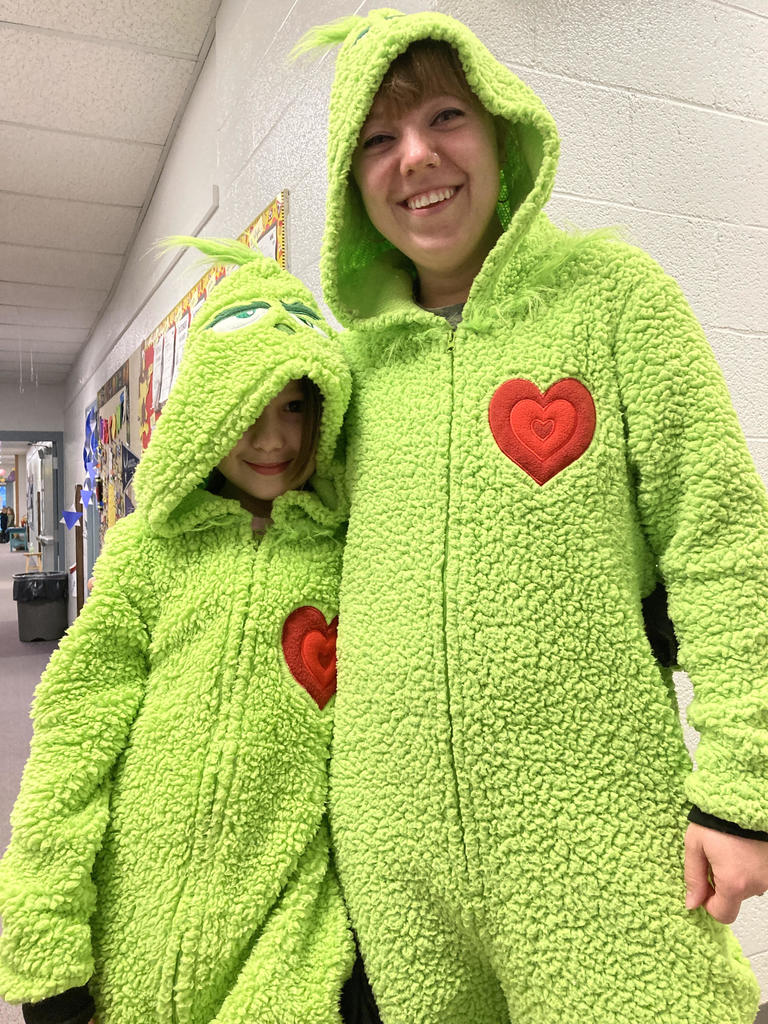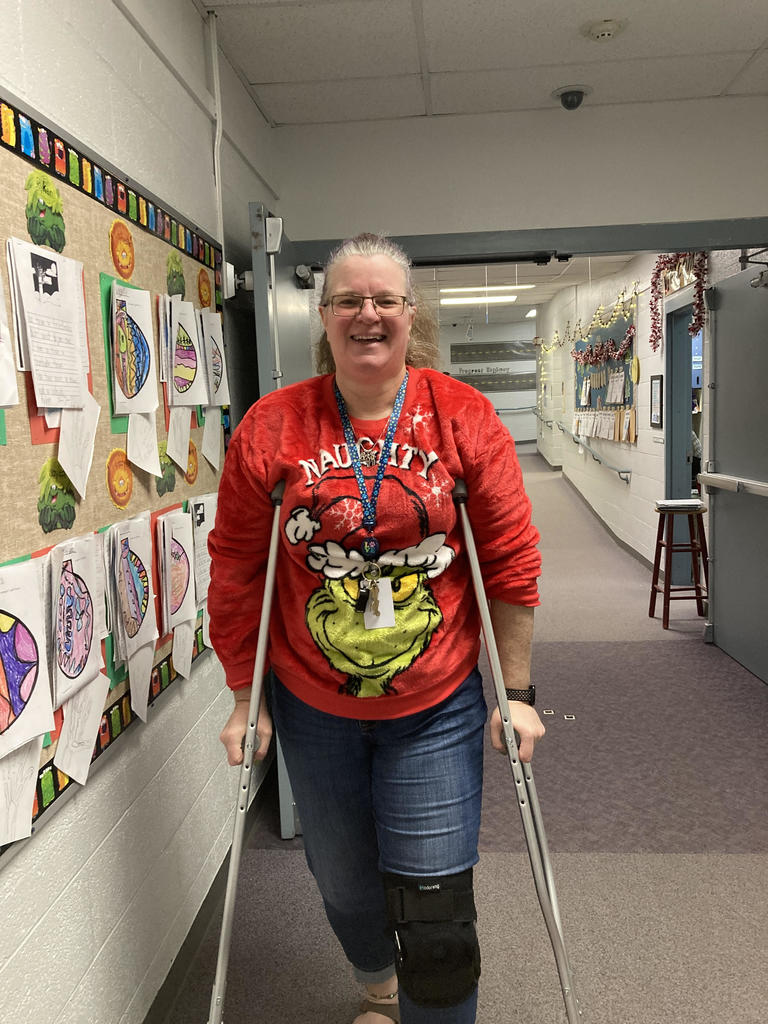 Dress up days were so much fun this week! Wednesday was "Grinch" Day and was a huge success!