COLVILLE HIGH SCHOOL IS LOCATED ON THE EAST CITY LIMITS OF COLVILLE. THE CURRENT COLVILLE HIGH SCHOOL WAS BUILT IN 1993, AND WE HAVE BEEN PROUD TO BE THE "COLVILLE INDIANS" FOR OVER 100 YEARS.
The 14.5 million dollar facility provides students with state-of-the-art technology in a beautiful educational setting. CHS is fully accredited and houses approximately 535 students in grades 9 through 12. We have 31 classroom teachers, 10 certificated support staff, 11 para-educators, 5 office staff, 4 custodians, and 4 kitchen staff.
Colville High School's diploma consists of 24 credits. This diploma provides a concentrated college/tech curriculum that offers four years of math, science, and English, and two years of a foreign language. Advanced courses are also available in each of the core academic areas, and include AP, College in the Classroom, and honors curriculum. A strong vocational and technical program is also available. Electives are offered in a wide variety of courses such as electronics, arts, forestry, horticulture, floriculture, photography, carpentry, welding, band, choir, and 3-D design, just to name a few.
Full ranges of support programs for students with learning disabilities are available, as are personal and career counseling services. Colville High School offers flexible scheduling depending on the individual student's needs. Zero hour classes are offered before and after school to meet the demands of today's students.
Comprehensive interscholastic athletic programs are offered by well-trained and enthusiastic coaches in football, wrestling, basketball, baseball, girls volleyball, tennis, softball, track, cross country, soccer, and golf. There are also numerous clubs and activities ranging from Knowledge Bowl to FFA, in which students may choose to participate.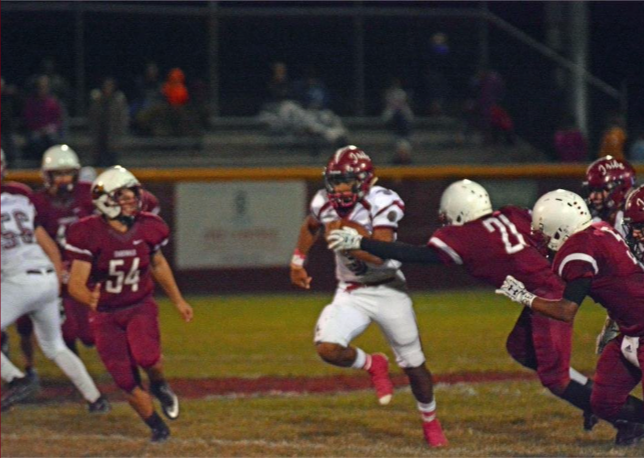 To leave information for our Attendance Office, you may email CHSAttendance@colsd.org or call the CHS Main Office at
684-7800
We Are Providing an Environment for Our Students to Grow & Excel