PRINCIPAL'S WELCOME
I would like to welcome everyone to Colville High School. I began my journey here in Colville during the 2018-2019 school year as the Assistant Principal and have enjoyed every minute of it. This school, district, and community have been so welcoming to me and my family.
Colville High School is a perfect sized school that provides a variety of classes, athletic teams, along with clubs and organizations for any student. Our staff here at Colville High School encourage and support students by challenging thinking, encouraging teamwork, while developing transferable skills for opportunities beyond high school. For a school our size we offer a great variety of classes in every department while striving to establish new opportunities for classes in the future. As a school we encourage students to get involved in the school community through our various clubs, activities, and athletics.
Colville High School has had a long tradition of providing students with opportunities to grow as individuals along with reaching goals they have set for themselves. Our goal is to prepare students for the best colleges, trade schools, apprenticeship programs, military, and the workforce upon graduating from Colville High School.
As I speak with community members who have graduated from Colville High School there is a great sense of pride. As the principal, I want to carry on that pride with all of our students as they work towards their future goals and ensure that Colville High School Graduates are equipped with the skills necessary to reach their goals beyond high school.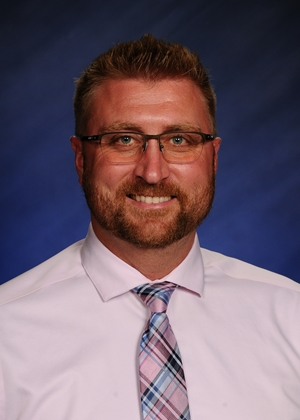 Principal: Brad Groce
Grade Levels: 9-12
OUR FACILITIES
We Are Providing an Environment for Our Students to Grow & Excel
Our Mission
The mission of Colville High School is to promote academic excellence by providing all students an education that empowers them to reach their goals beyond high school in a safe and caring learning environment.