This afternoon, on September 22nd, Colville High School went into a brief lockdown as a result of a false alarm from our internal safety notification system. We would like to thank our staff and students who responded appropriately in this situation. If you have any questions about student safety, please call the district office at 509-684-7850. Thank you!

This afternoon, September 12, we had a confirmed bear sighting near the Colville Fish Hatchery located at 390 North Hofstetter . The Department of Wildlife and local law enforcement responded to the area immediately to ensure public safety as they developed a plan. Please take precautions if you live in that area. If you see a bear in the city of Colville, please call Stevens County Dispatch. If you have any questions regarding student safety, please call 509-684-7850.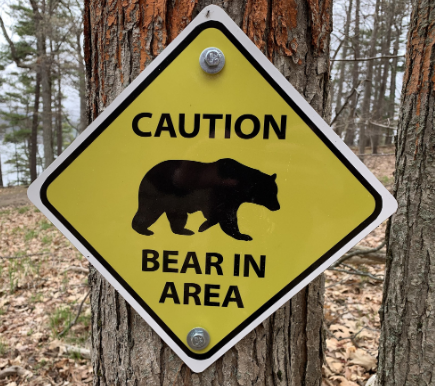 The Colville High School Equestrian Club registration is now open! Come join in the fun! Parent/athlete meeting, Sunday September 10 at 1:00 pm at CHS Tryouts/ first get together with horses is Sunday September 24 at 10:00am at the Arden Old Timers Arena Team practices will be Sundays starting October 1st at 10:00am To register:
https://www.colsd.org/o/chs/documents/forms%2Fdocuments/356231
and fill out the form "Pre-Reg for EQ"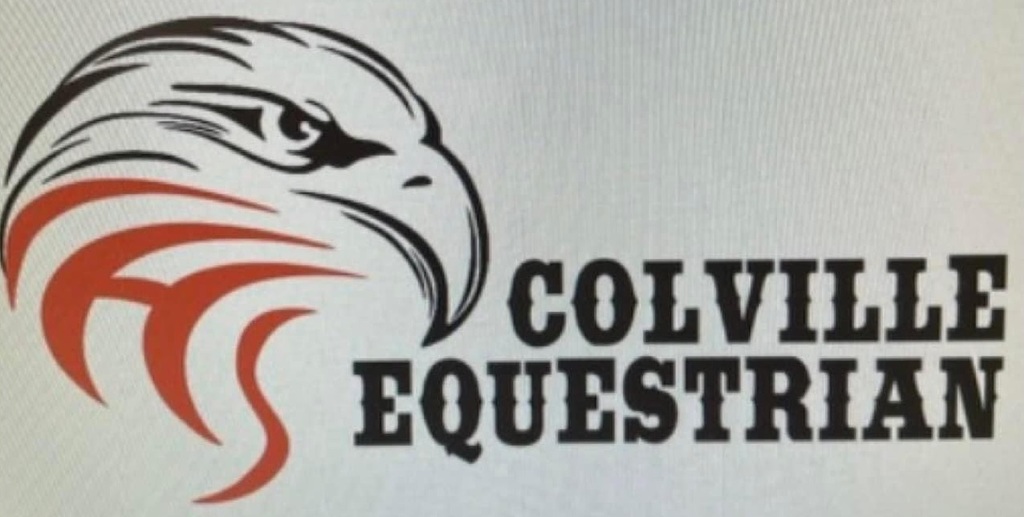 Picture day at CHS will be on Friday, September 8th beginning at 8:00 am. We cannot predict the end time, so it is important that all CHS students, Running Start students, and home schooled athletes plan to be at CHS Friday morning to have their photo taken. All students must have their photo taken for their school records and ID/ASB cards. Purchasing photos is not required. However, if you wish to purchase photos for your student, pick up an order envelope at the school office or order online by clicking on the link below (if prompted for a code enter 0102148IN).
https://www.barksdalestorefront.com/shop/login/?ac=0102148IN
Envelope orders must be turned in to the photographer when your student has their photo taken. Online orders may be placed now through September 9th. Please call 800-220-7667 with questions about photo orders or for assistance with ordering online. Thank you!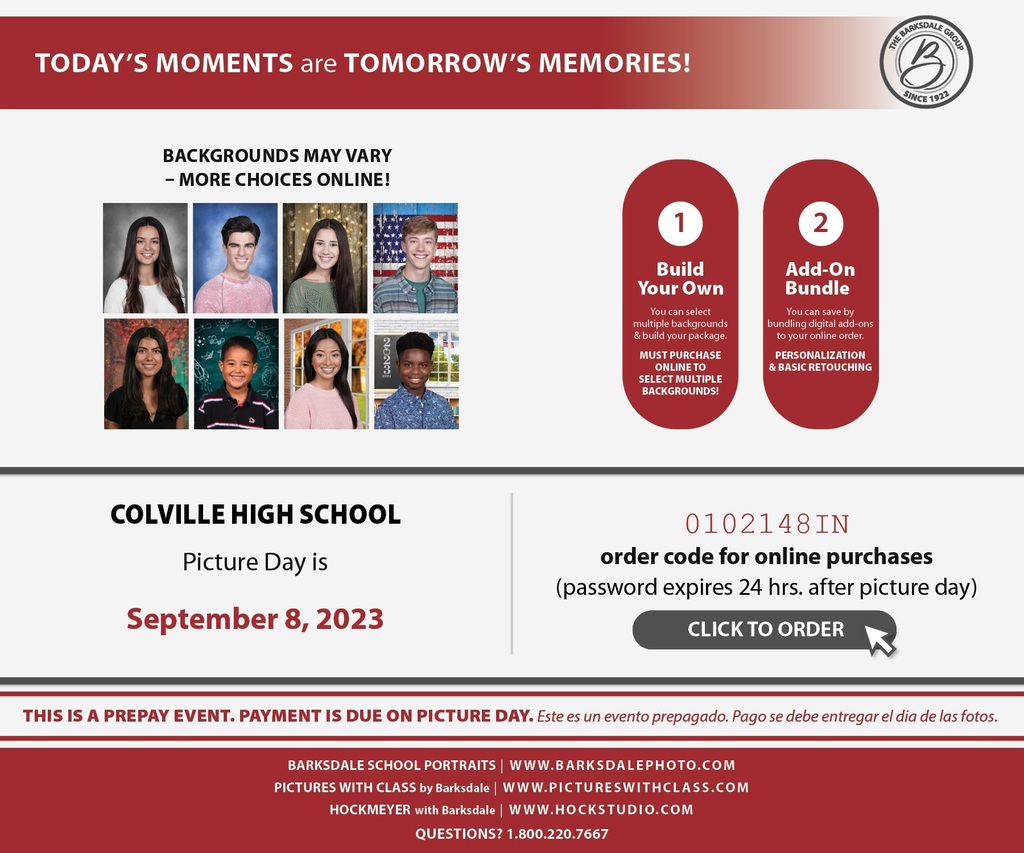 The Colville High School is seeking a 1.0 FTE vocationally certified (or have the ability to work towards obtaining certification) teacher to teach carpentry and engraving classes. Successful candidates will demonstrate the ability to deliver instruction based on the best available research and practices in teaching and learning. Click the link for more information and to apply!
https://apply.colsd.org/job/2324-0035-high-school-carpentry-teacher/

The high school freshman IPC Honors students presented a Science Show with over 30 different demonstrations to the students at Hofstetter Elementary School. It was an engaging, interactive, educational and fun day for both the elementary and high school students. Way to go Hawks!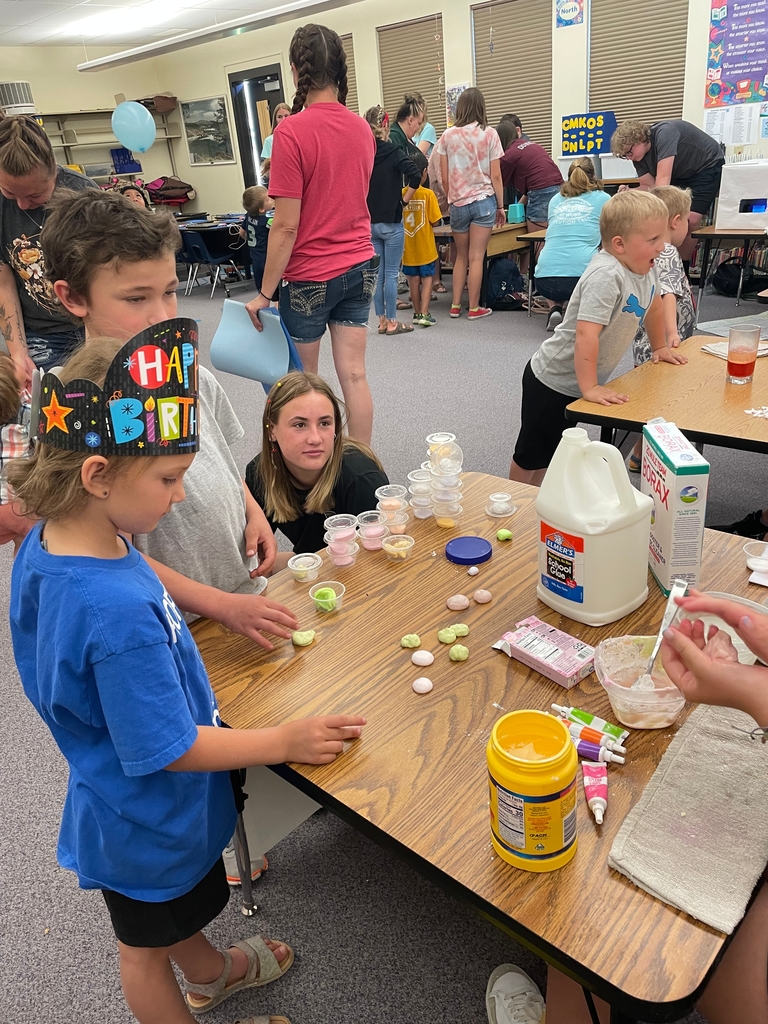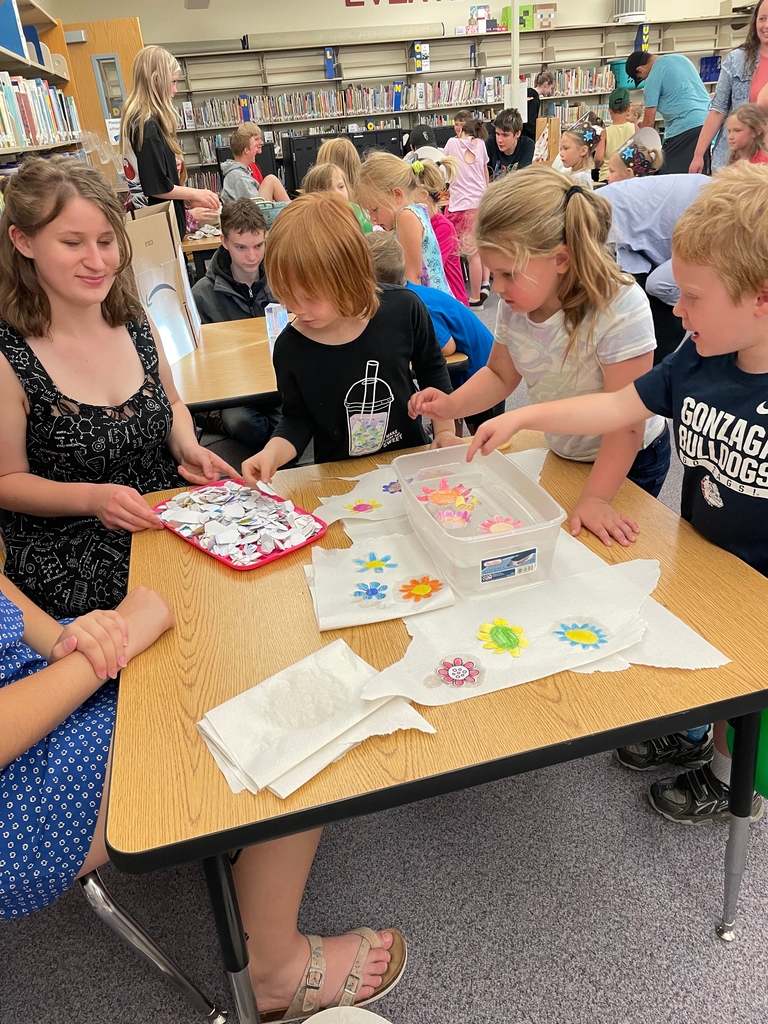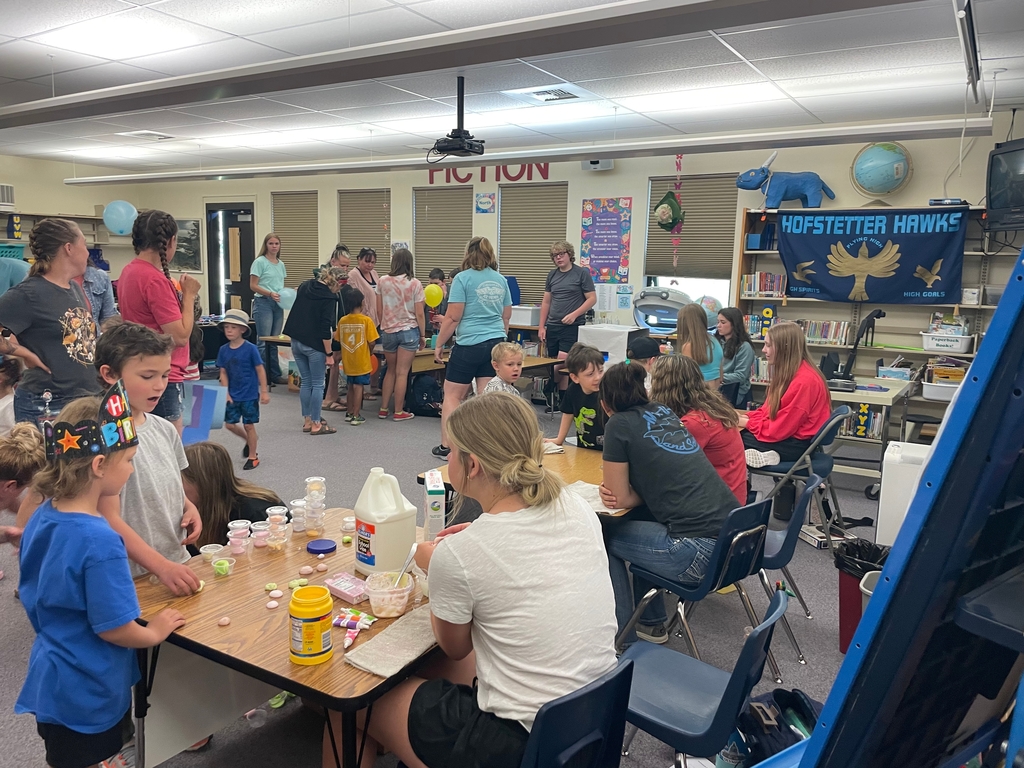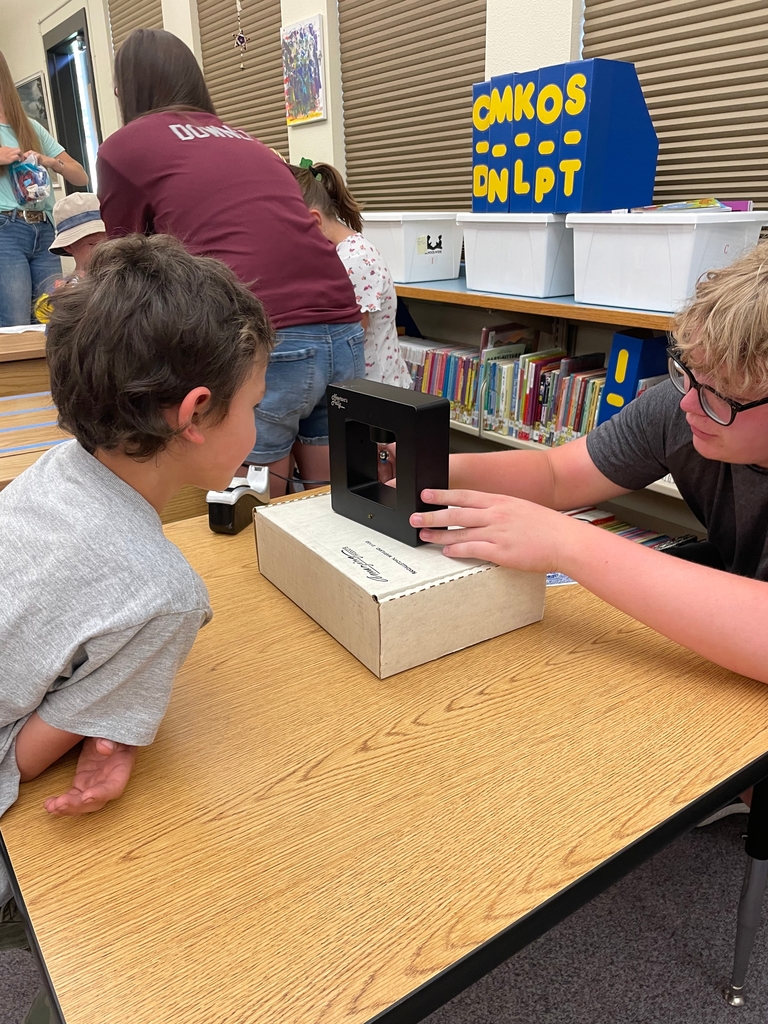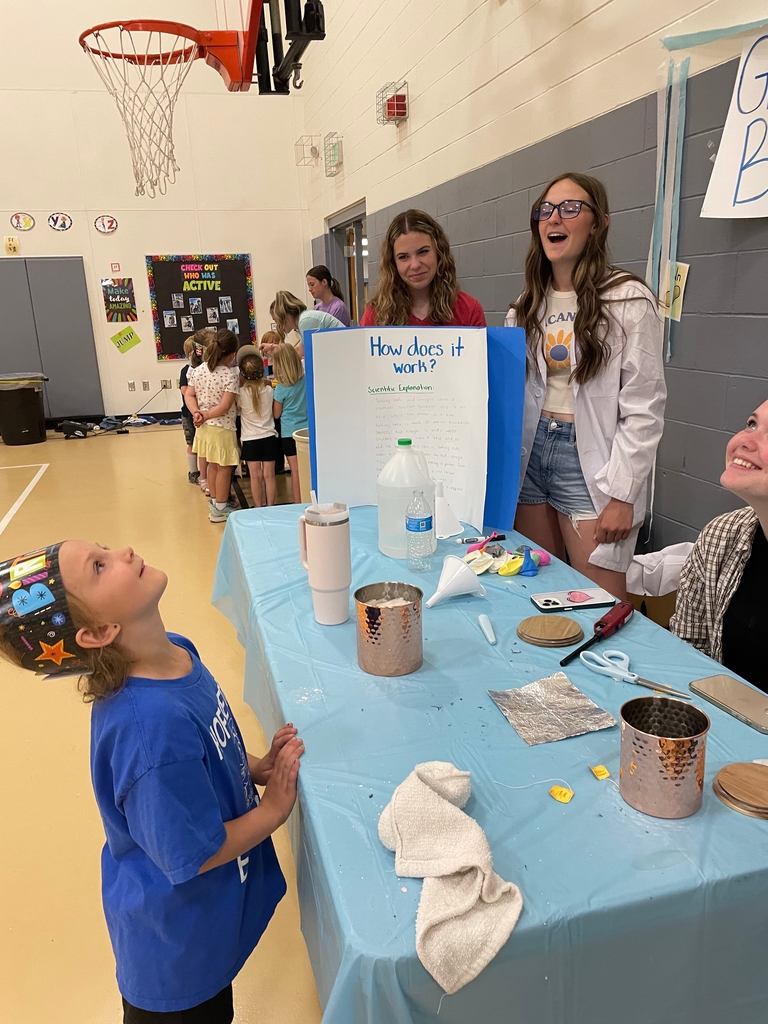 We would like to remind families that due to the snow make-up day, Friday, June 9th will be a full day of school and the new last day of school, Monday, June 12th will be an early release day. On June 12th, schools will release three and a half hours earlier than normal. If your student rides an afternoon bus, the drop off time for your student will be three and a half hours earlier than normal as well. If you have any questions, please contact your student's school office. Thank you!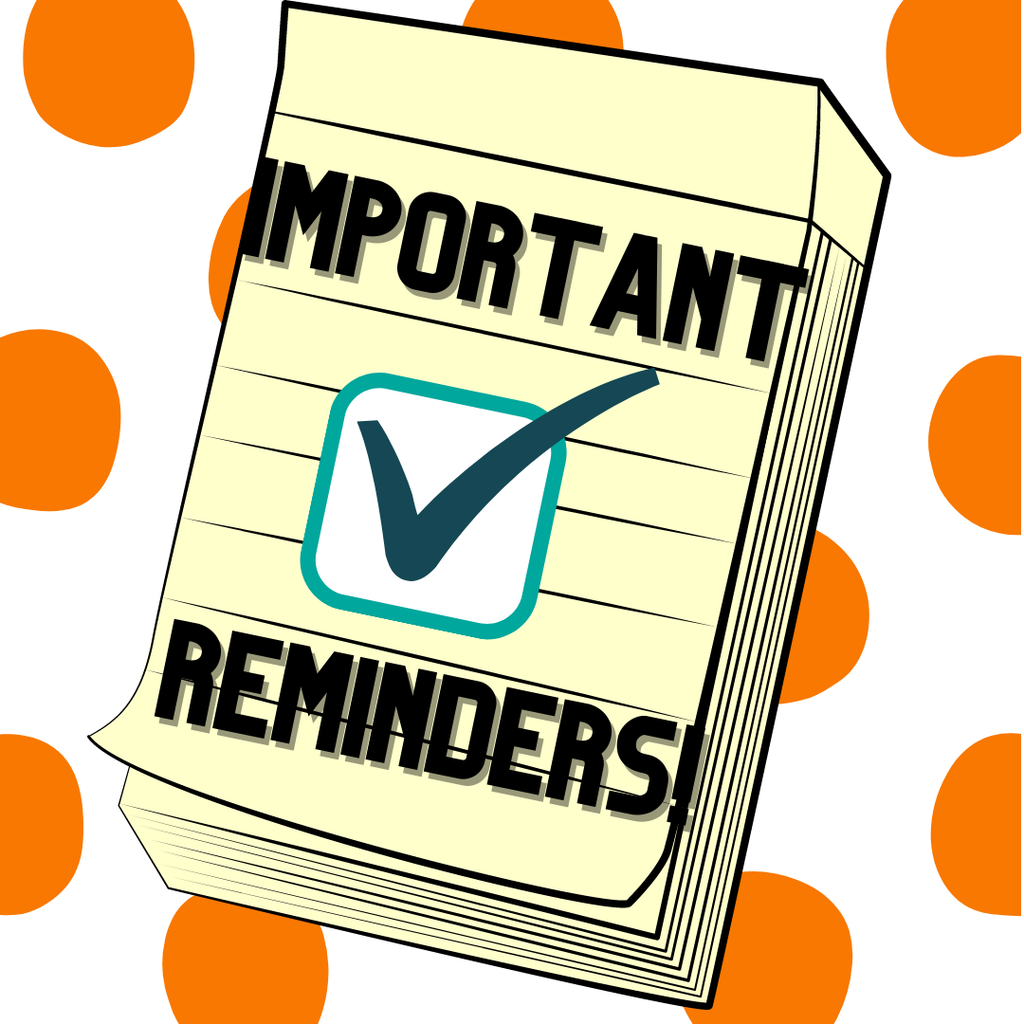 Fifty-one of the CHS graduates of the class of 2023 earned an honor cord. Students earning a GPA of 3.0 to 3.49 wear a white honor cord and students earning a GPA of 3.5 to 4.0 wear a crimson and white honor cord. Cords were distributed at the annual Honor Cord Assembly yesterday morning. Way to go Crimson Hawks!


Students in Ms. Delyea's art classes are repainting the maze at CHS on the patio of the arts wing. This is an annual tradition in preparation for up coming graduation festivities. The maze is a replica of the walking labyrinth at Chartres Cathedral in France. Students enrolled in Advanced Placement Art History study the Chartres Cathedral and its iconography during the course of instruction. It is said that moving through a walking maze with intention calms the mind. Next time you are at CHS give it a try!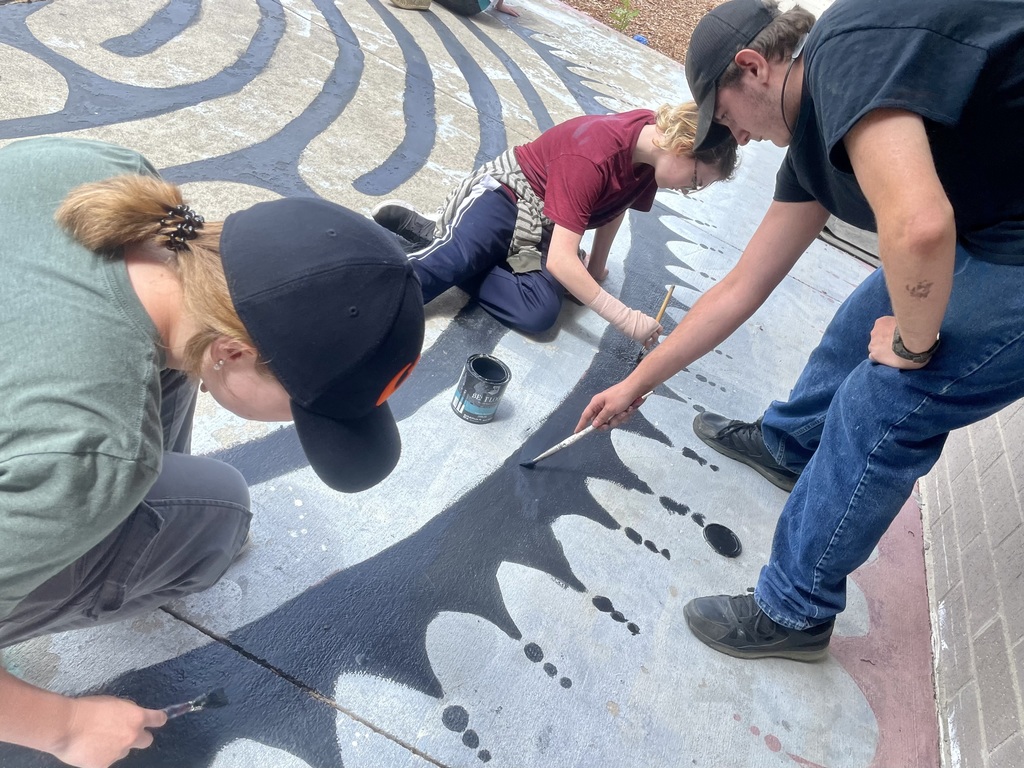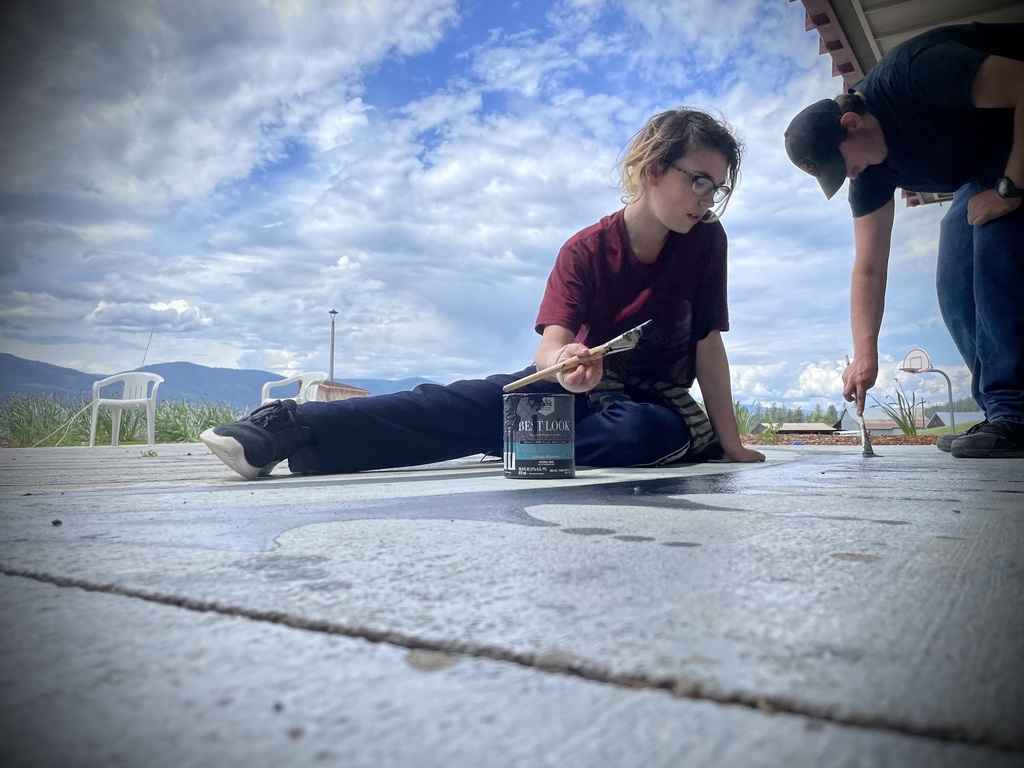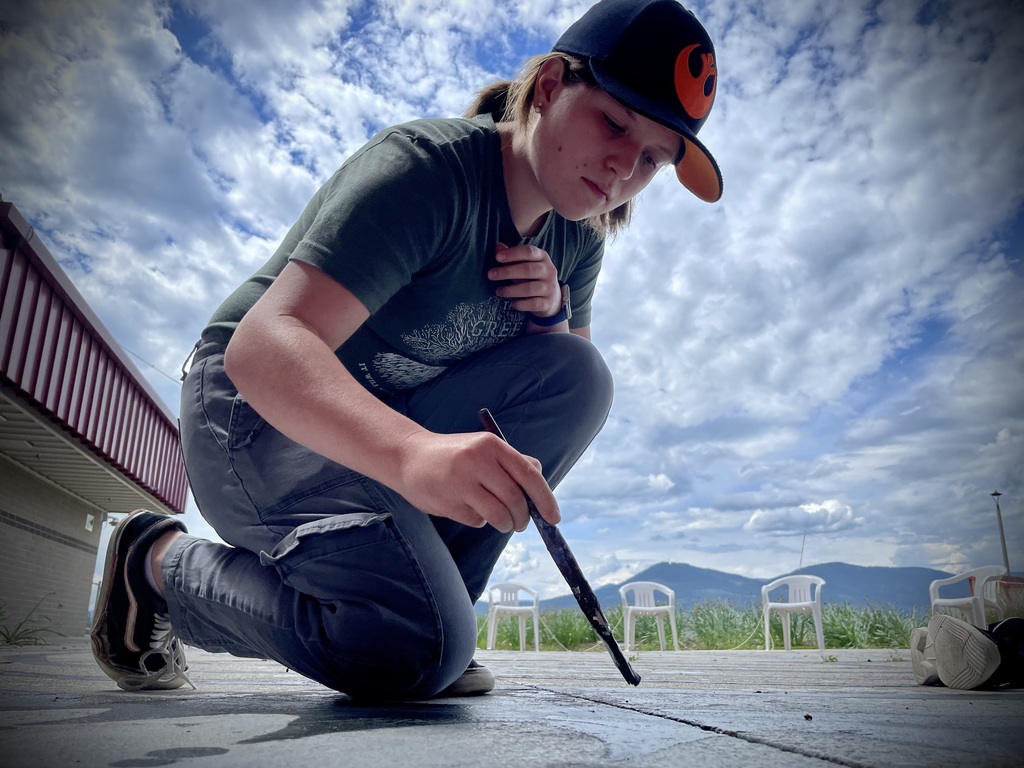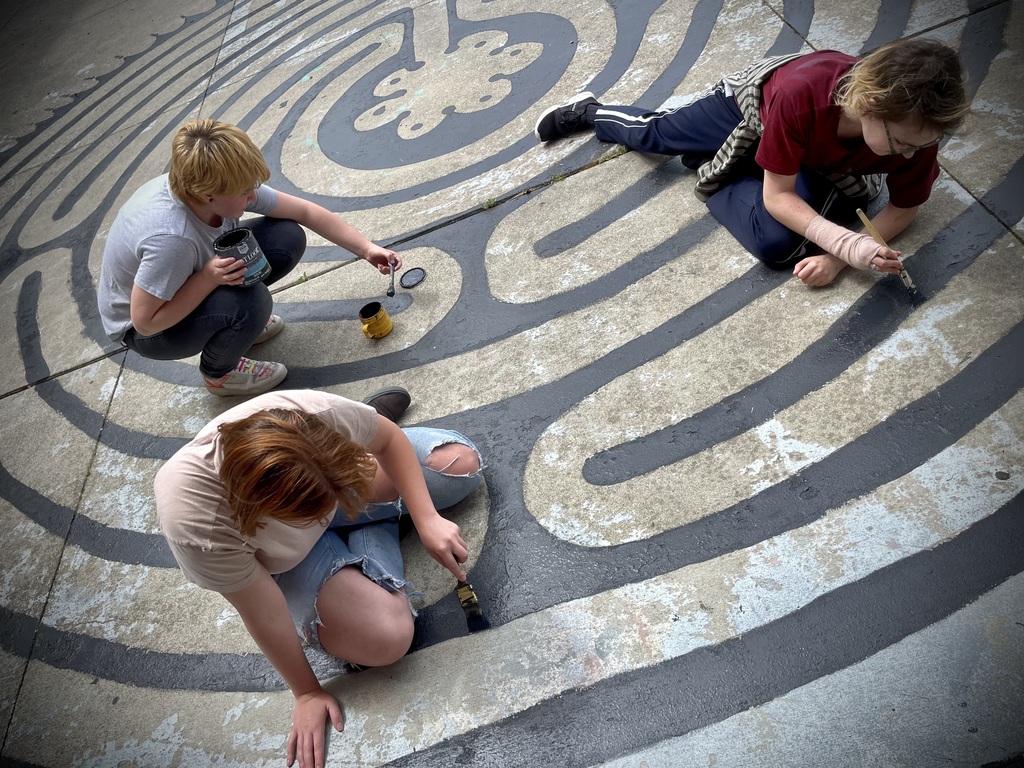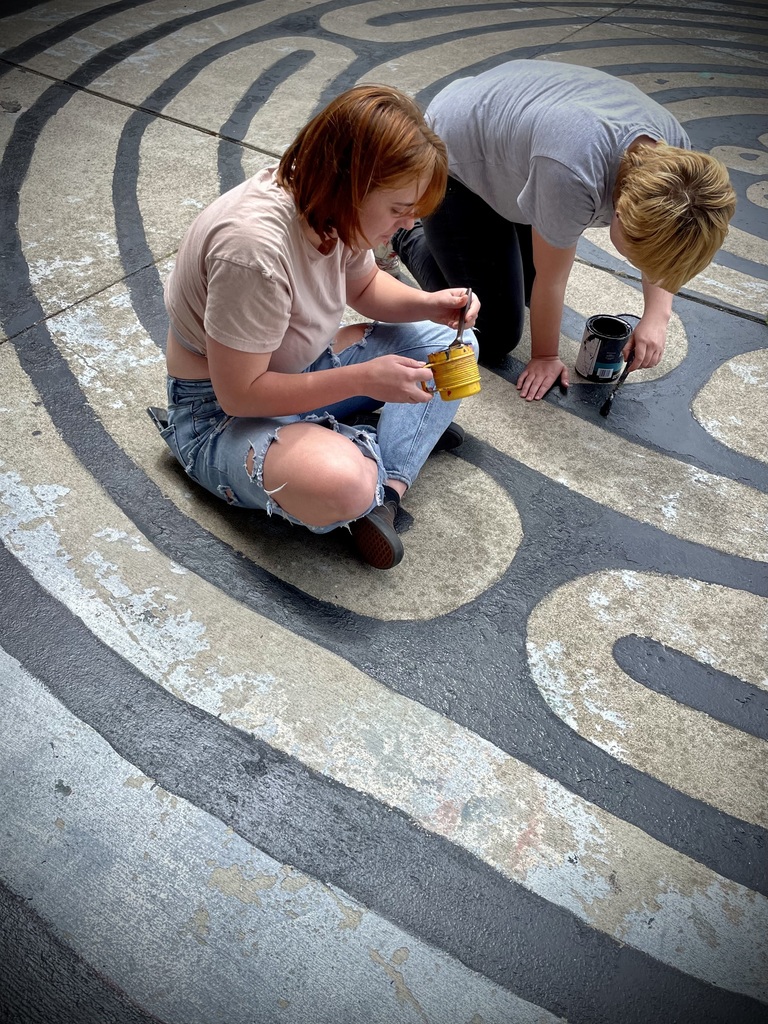 Students enrolled in the visual arts programs at CHS assisted local Veterans in advance of the Memorial Day holiday to honor our deceased service members. We help the local chapter of the American Legion and the Veterans of Foreign Wars in honoring and remembering all service members with the placement of a flag on their stone in the cemetery. If you have a servicemember that needs to be added to our important work, please contact our local veterans groups.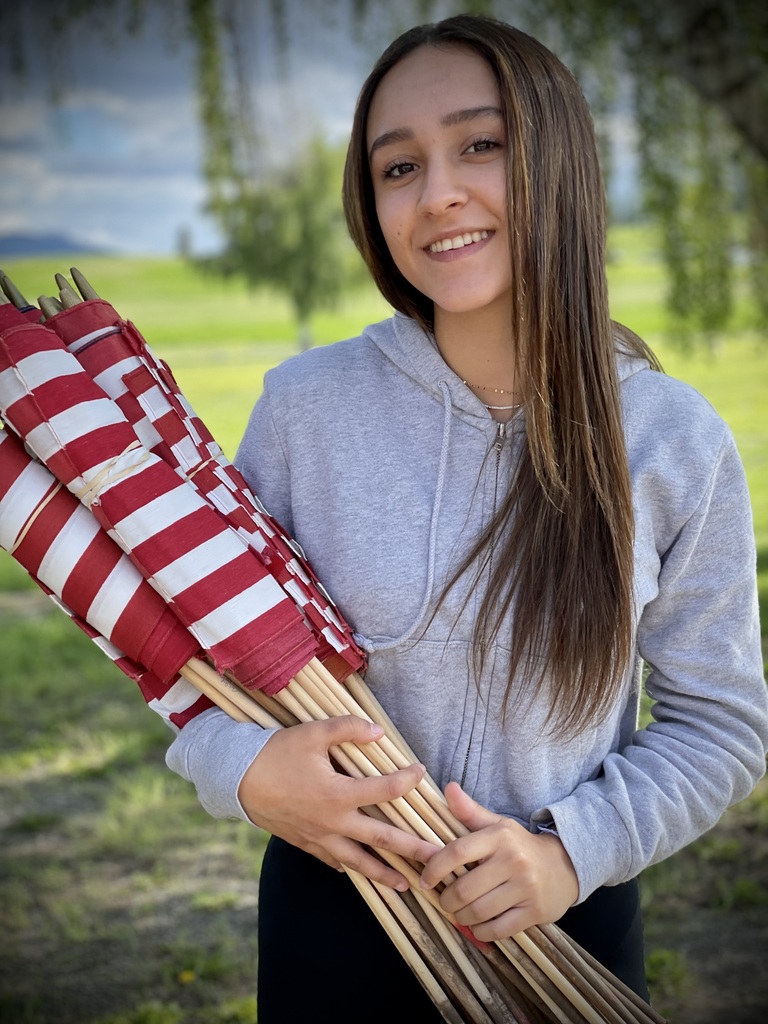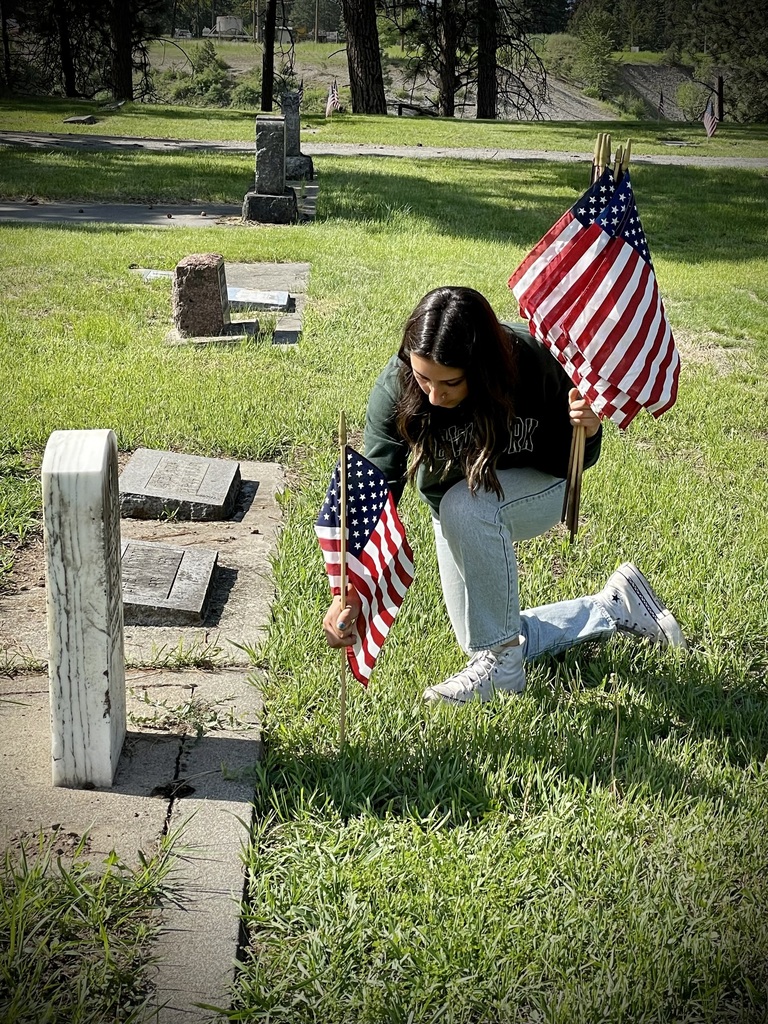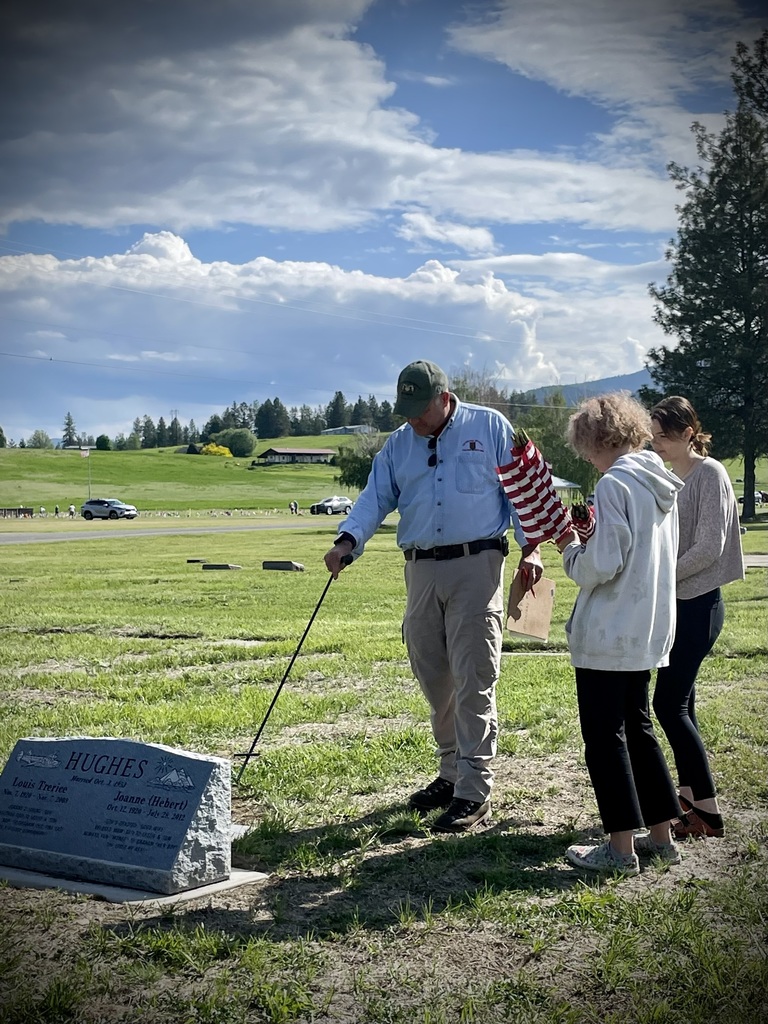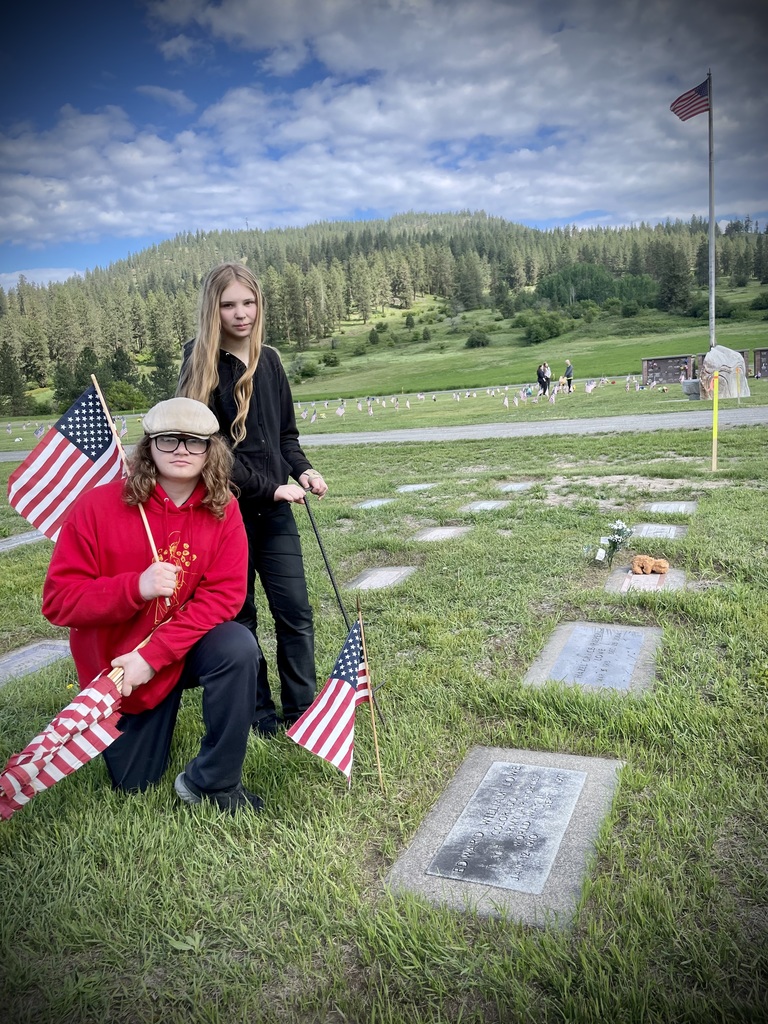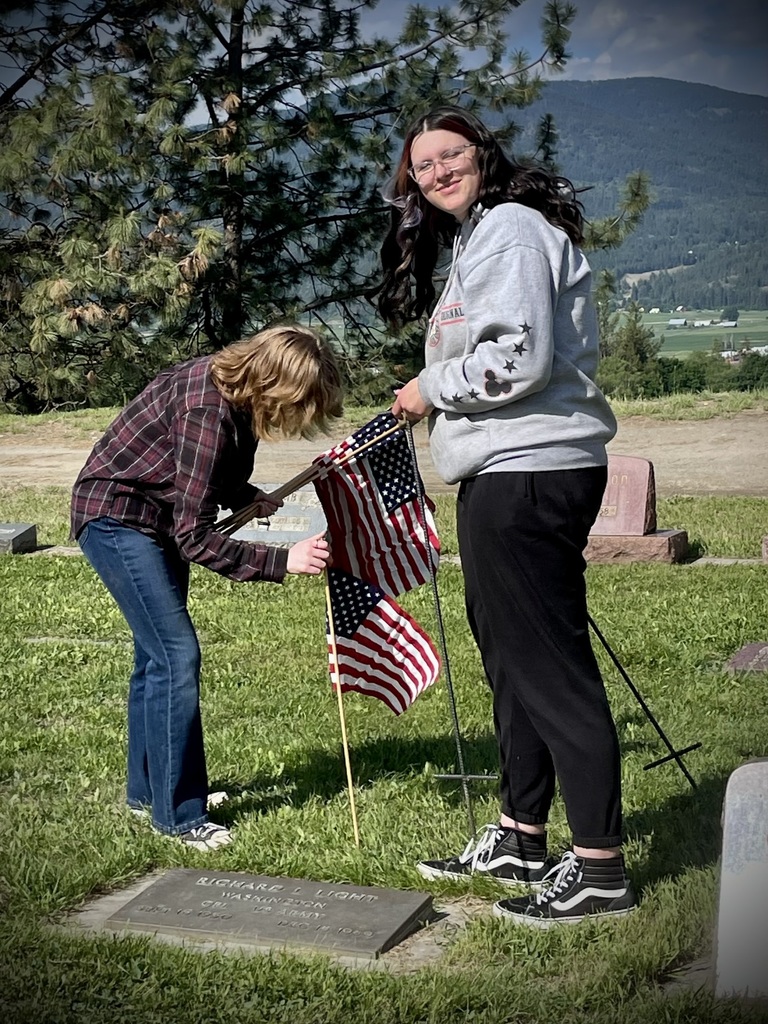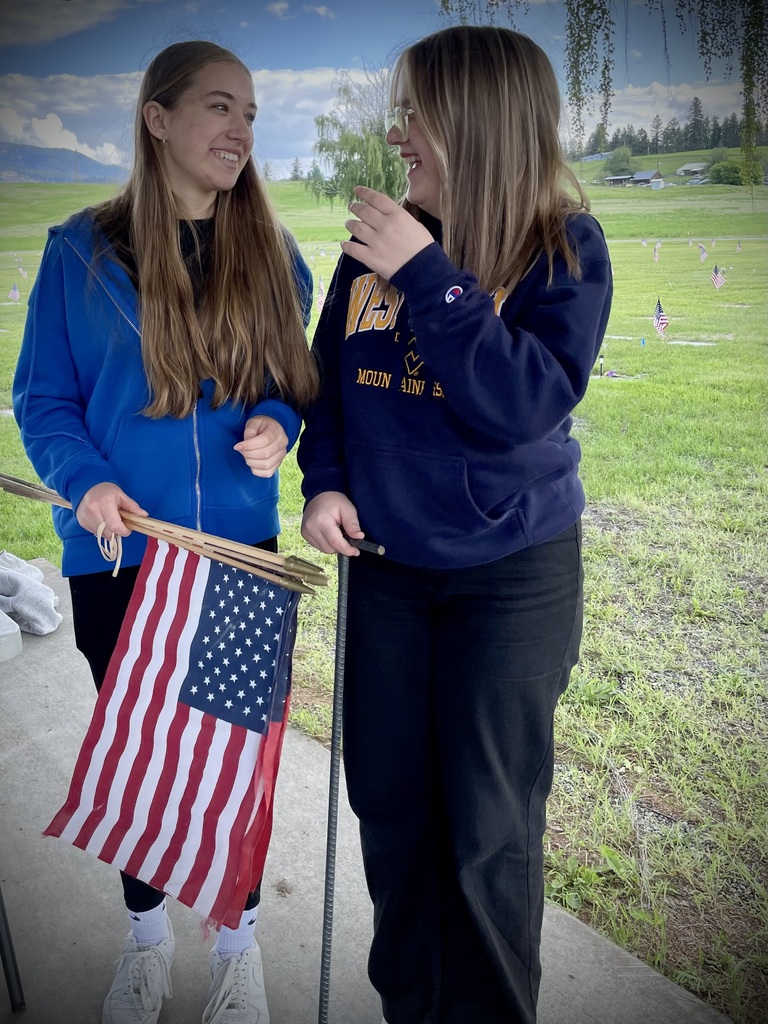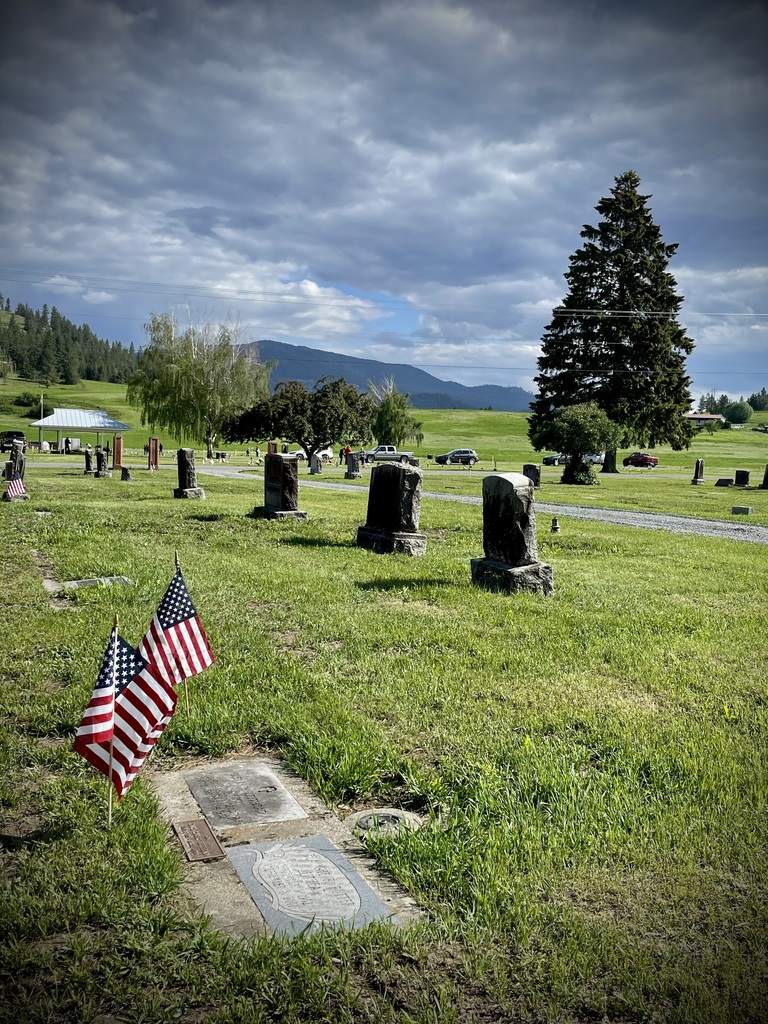 Congrats to Nijal Evje and Skyler Patrick for completing an internship in IT (Information Technology) with NEWHealth Colville. Nijal and Skyler worked on an IT team that installed all computers and network infrastructure for NEWHealth's brand new Colville Medical Clinic. NEWHealth's IT Director raved about the two CHS students and their ability to work quickly, intelligently, and independently.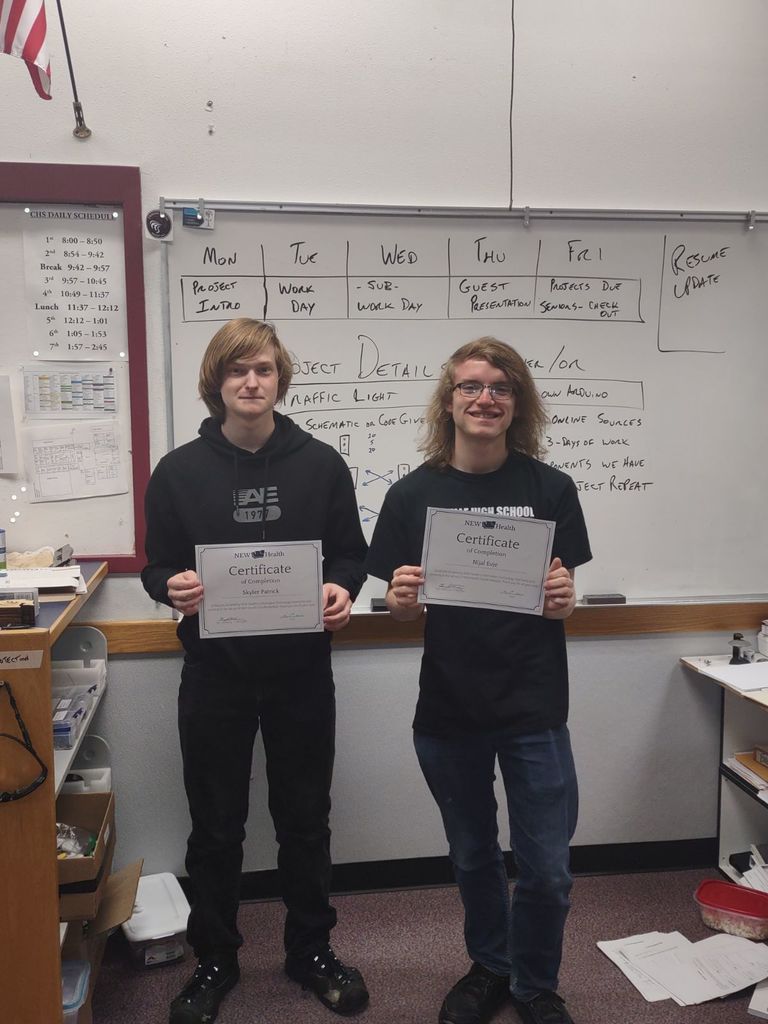 The Colville School District uses an online format to collect important information for students each school year. This is a yearly-required process and is open now. Guardians need to log into Skyward and complete this process as soon as possible. You may use your student's school issued device for this purpose. If you have questions or you need assistance, please contact your students' school office. Thank you!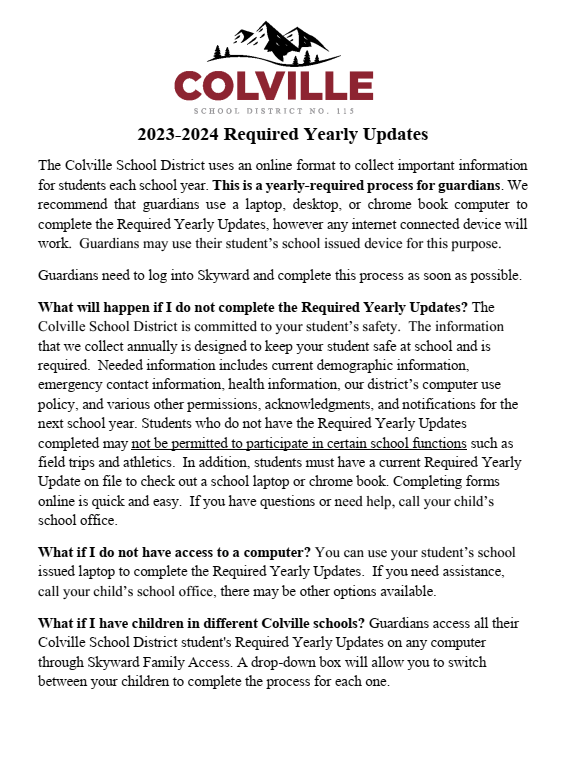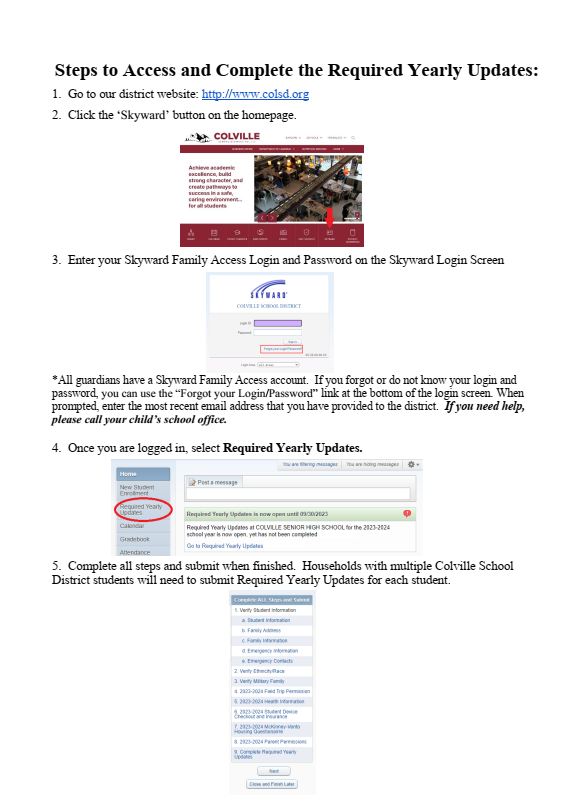 The Rocket Club raised $1,250 with their beef raffle! Thank you to everyone who purchased a ticket! Vickie Broden was the lucky winner!


Our CHS Rocket Club is raising money for equipment and supplies for their club! Their raffle fundraiser has tickets available for their May 11th drawing. Please contact the Rocket Club advisor Mr. Christian at
jchristian@colsd.org
for information!


Some of Ms. Delyea's art students' Georgia O'Keeffe inspired pastel drawings. Wow!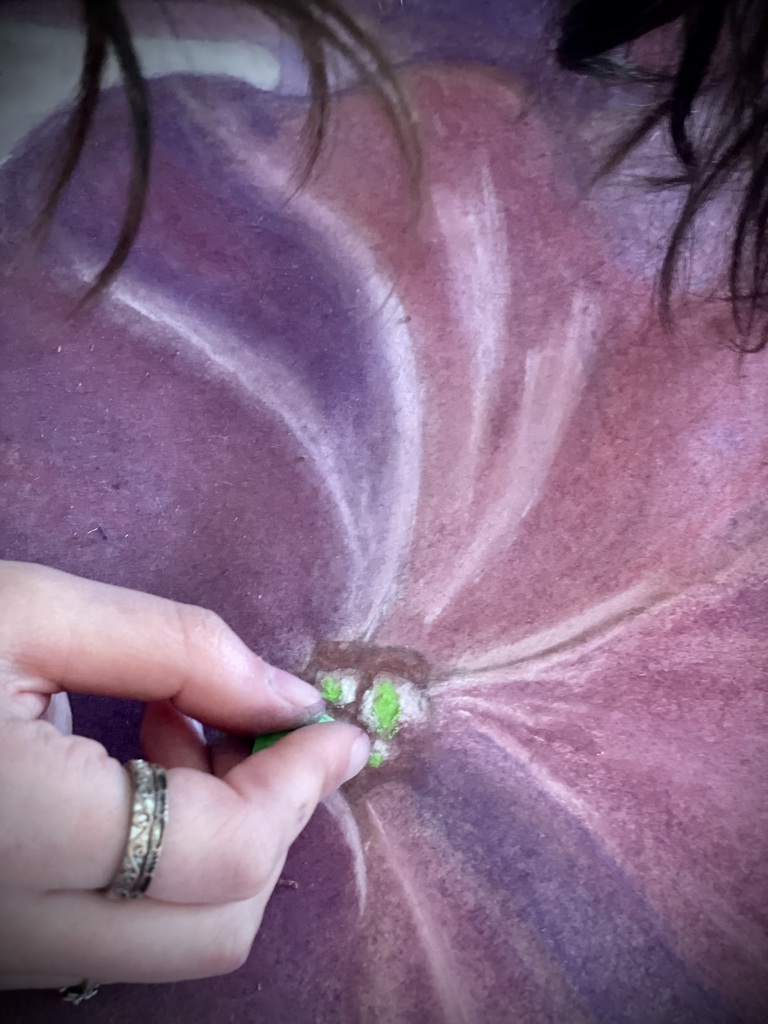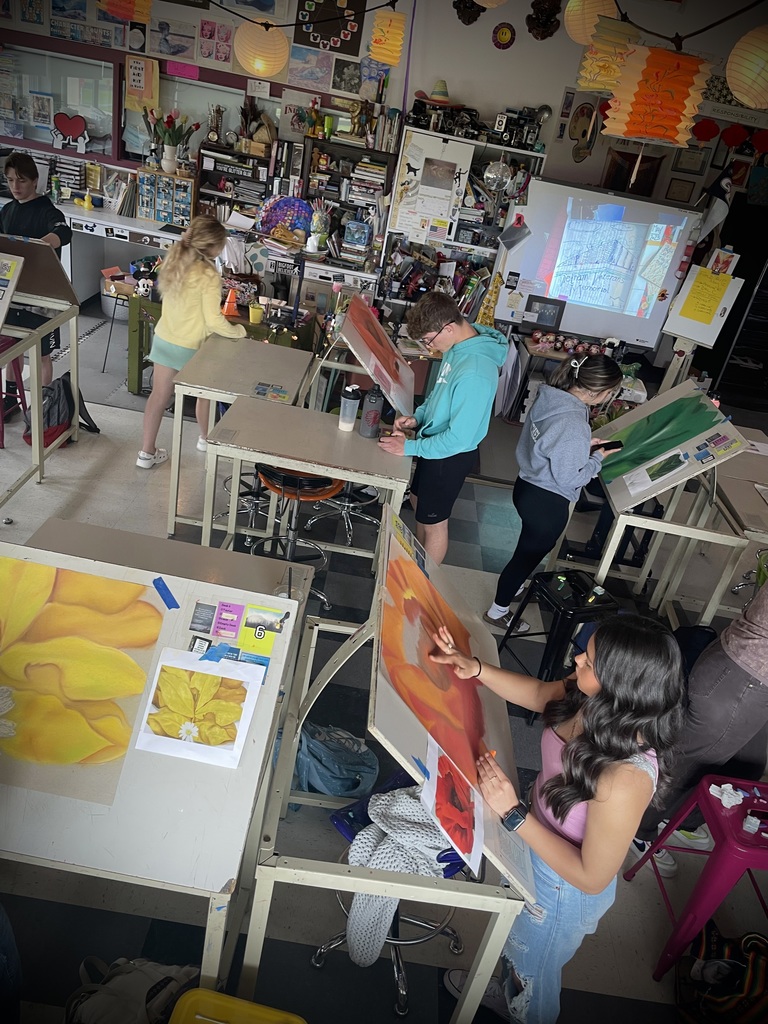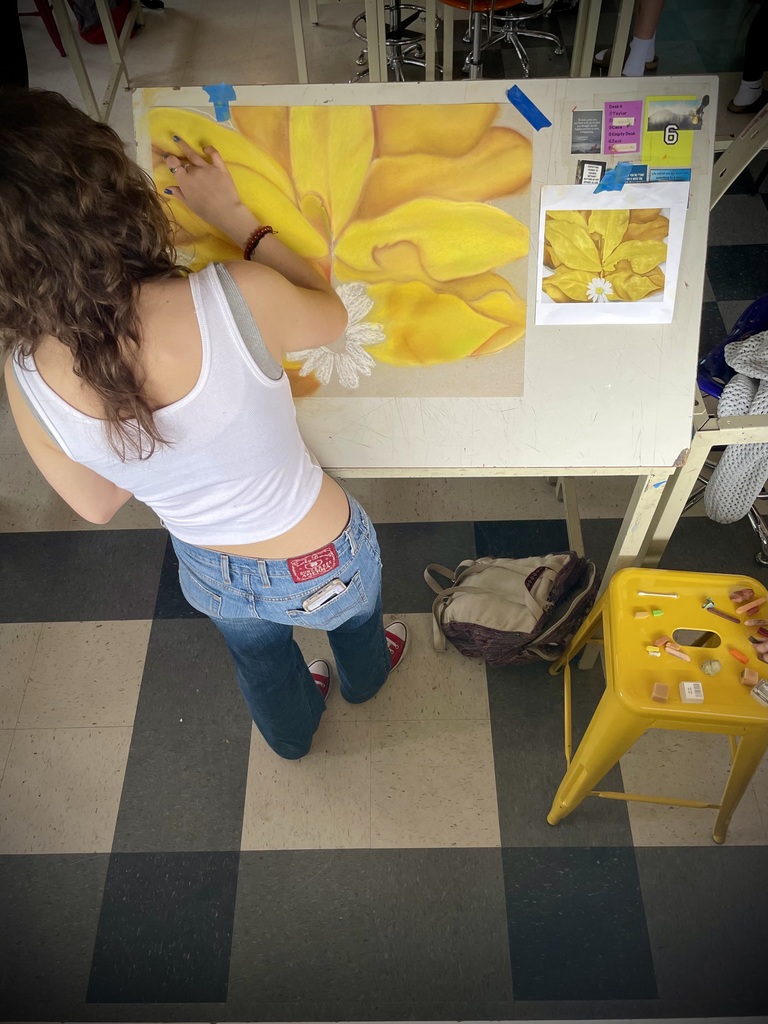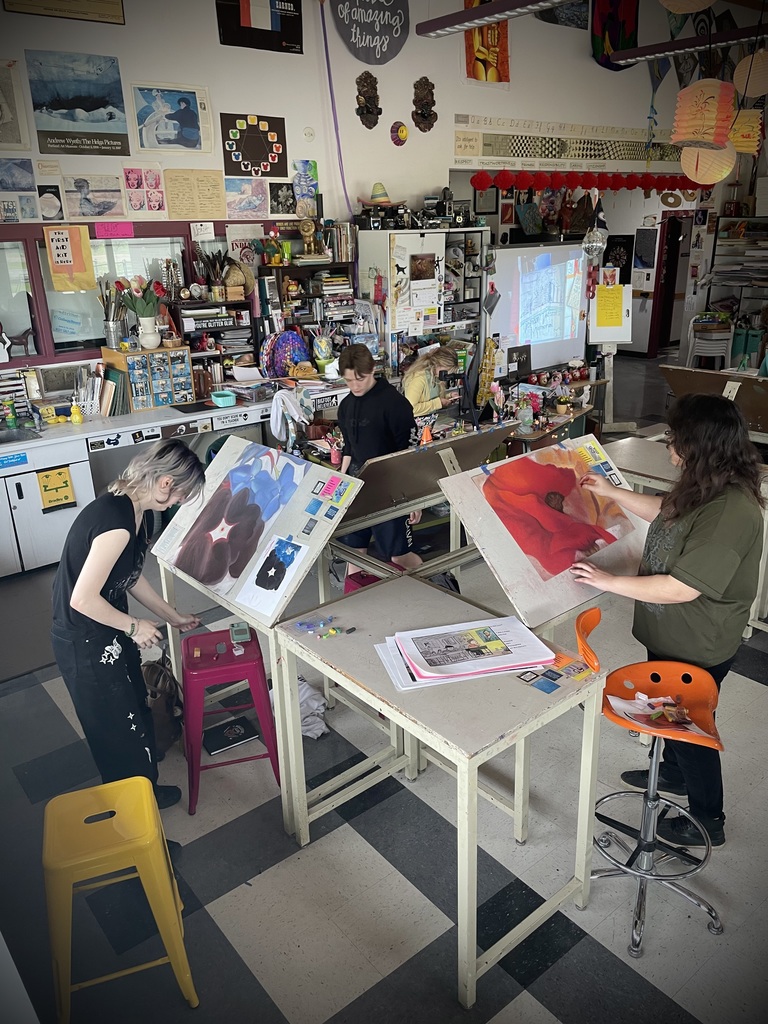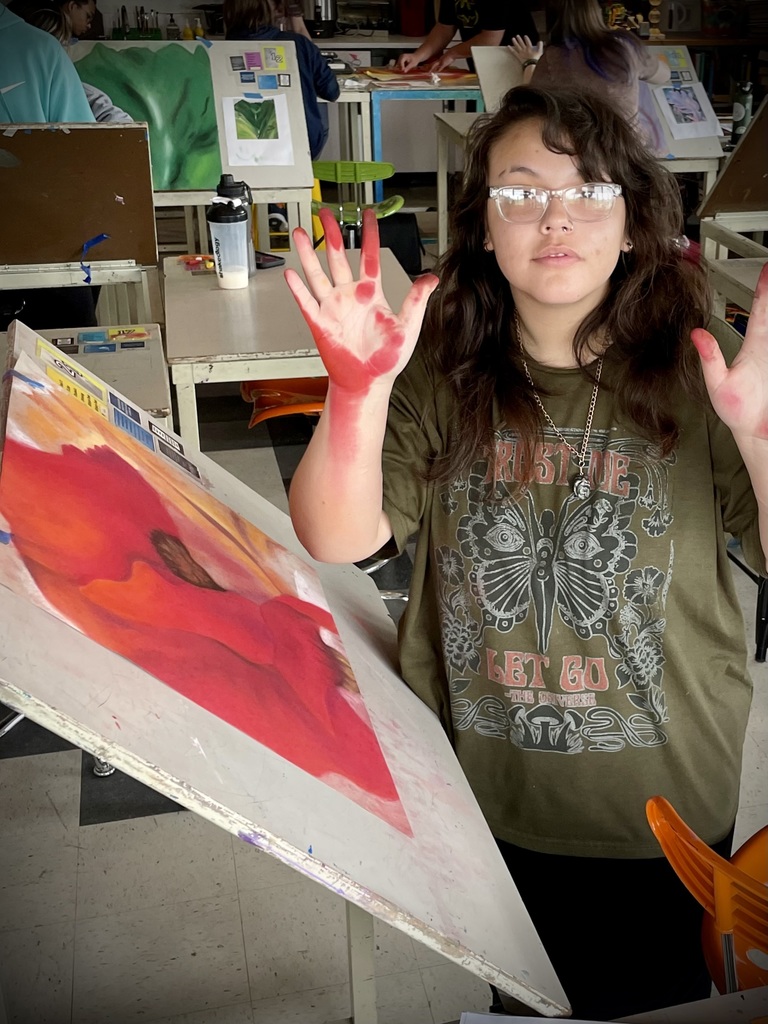 The Colville High School AP Art History class went to Spokane on Friday, April 28th. They went to Gonzaga University to work on curriculum review to prepare for the AP Art History exam by looking at prints in their collection. They had lunch at the Queen of Sheba Ethiopian restaurant and visited the cathedral of St. John to review architecture terms and concepts as well. What a great experience!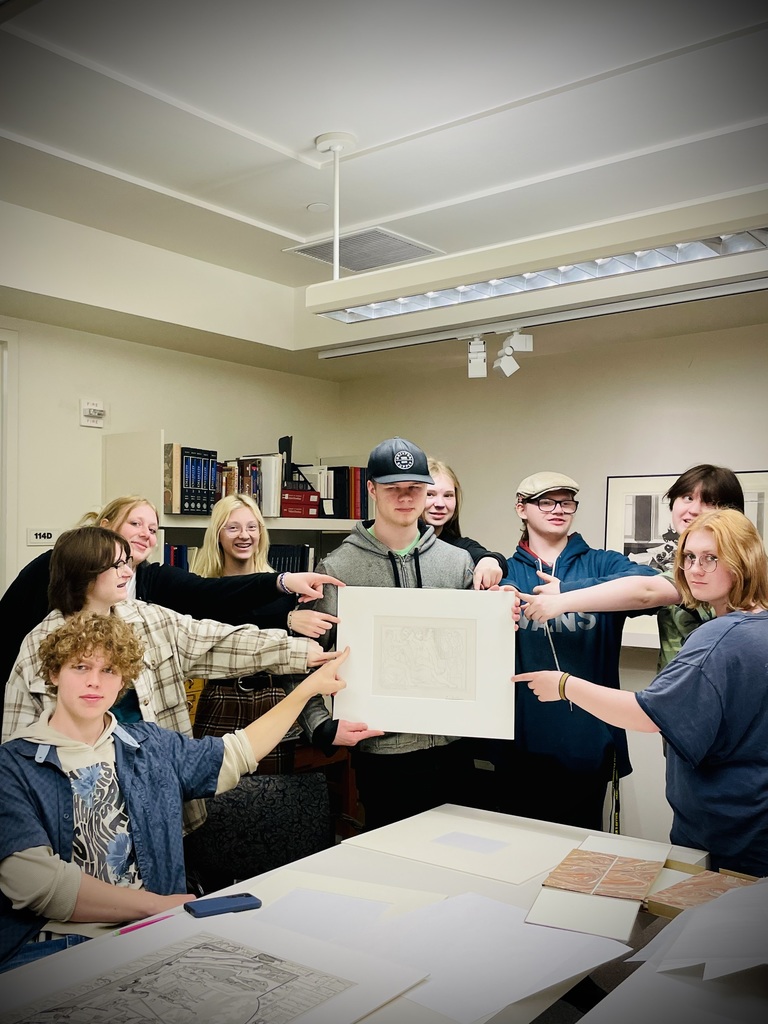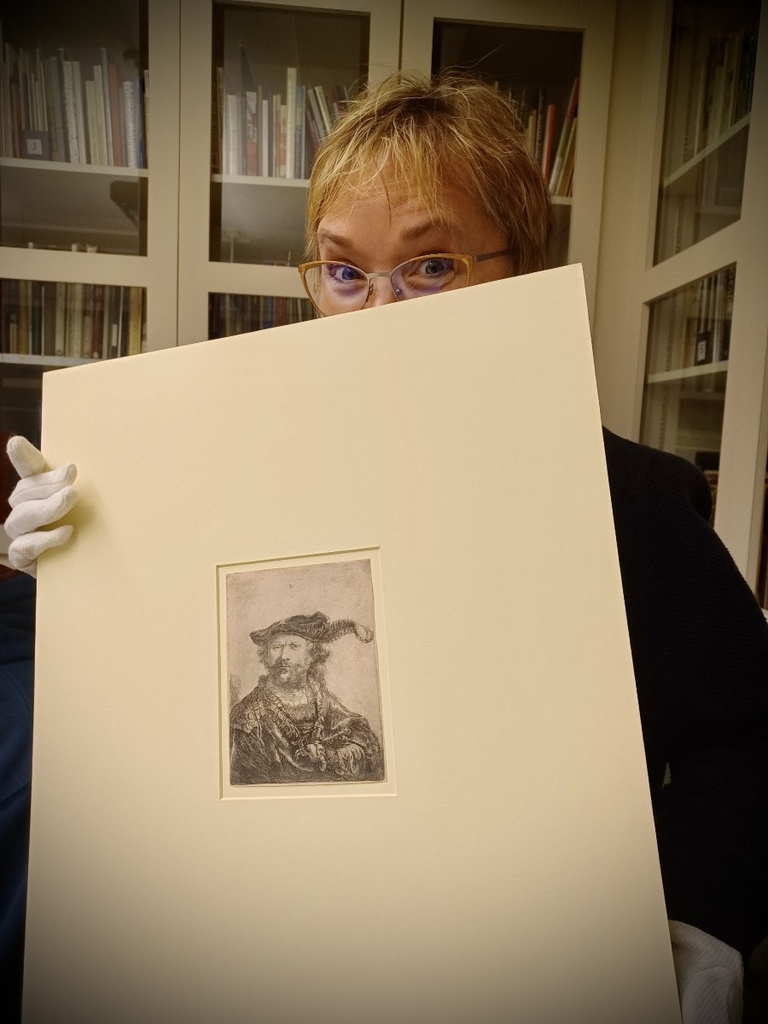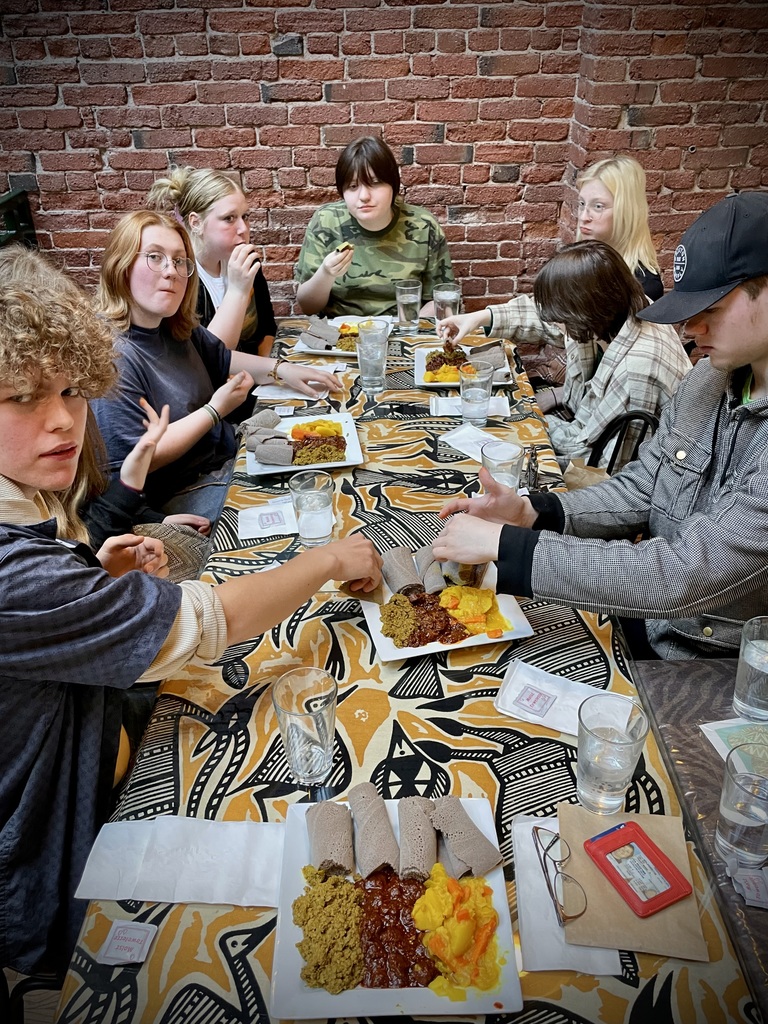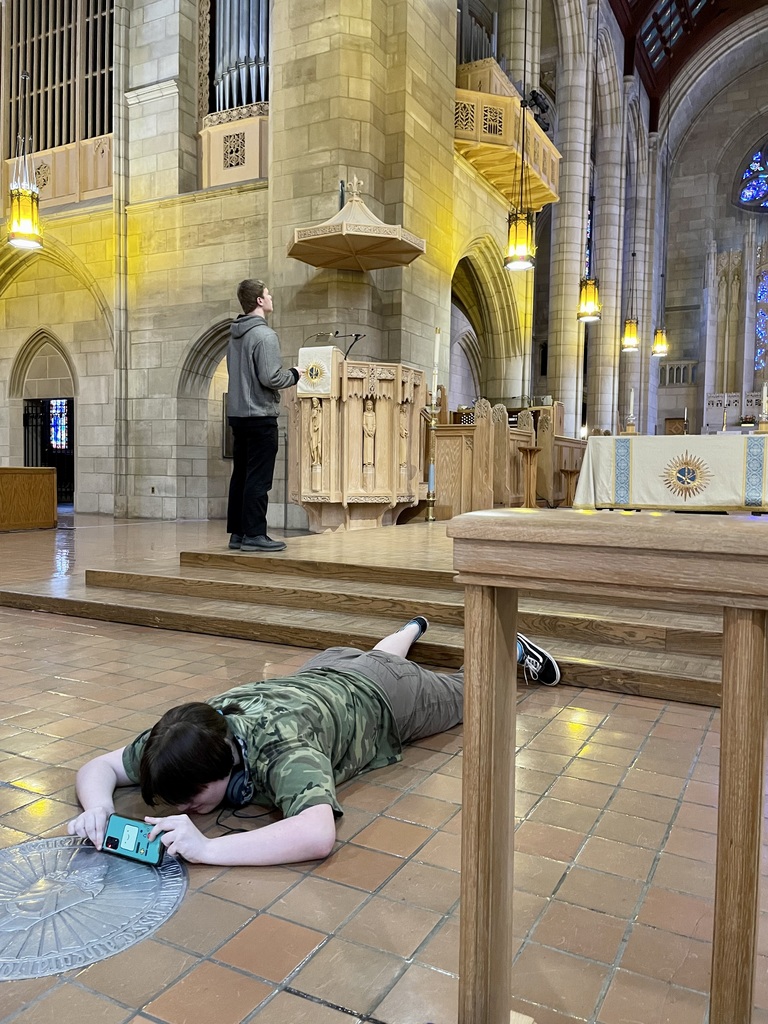 Please help us congratulate our CHS Forestry Teams! We took two teams to State Forestry on Friday, April 28, 2023. There were 12 top teams that competed with a total of 55 contestants. The 1st place team earned their way to nationals. Washington can only send one team to nationals and it is us!!! Way to go Hawks! Placing is below. 1st Place Team: Colville Gold: Isaiah Porter mills, Payton Emra, Bridger Lewis, Luxy Larson, and Ava Mcleod. 4th Place Team: Colville Blue: Emma Newby, Skyla McKinney, Kendra Lewis, and Sierra Guatney. Individual placing: 1st place - Isaiah Porter Mills 4th place - Payton Emra 7th place - Luxy Larson 8th place - Bridger Lewis 10th place - Ava McLeod 11th place - Emma Newby 14th place - Skyla McKinney 17th place - Kendra Lewis 20th place - Sierra Guatney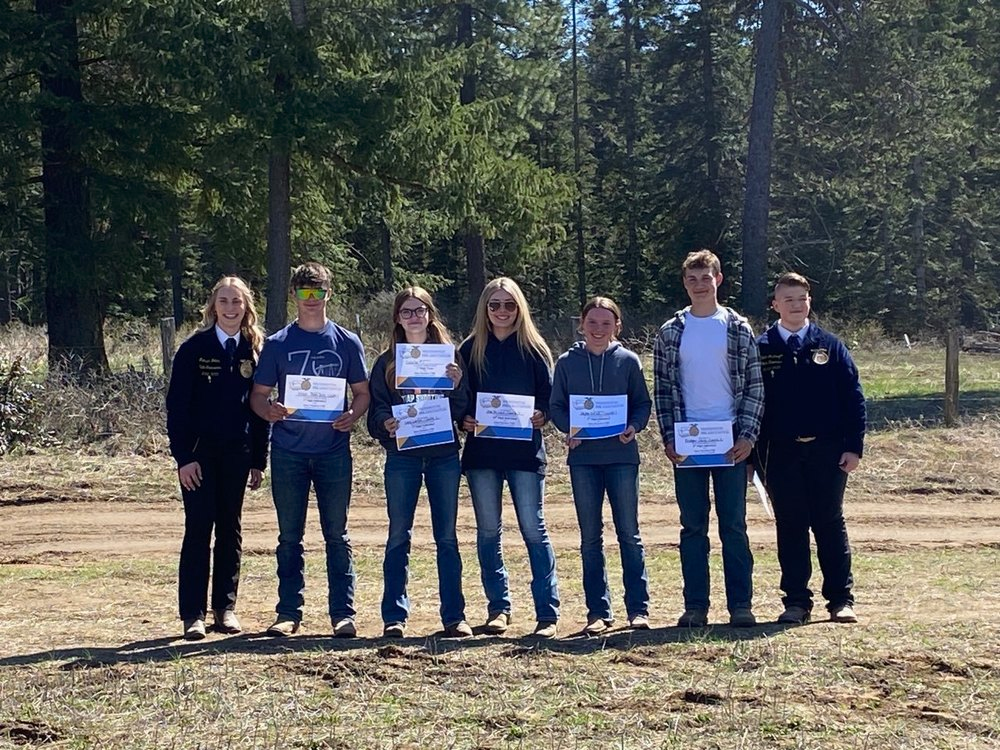 Last Friday, April 21st, Colville FFA competed in Wenatchee at the NCS Forestry contest. There were 6 schools and 75 competitors. Colville FFA took second place, only 26 points behind the first place team, Mt. Baker. Individual placing: Breadon Heater 5th Kendra Lewis 6th Payton Emra 8th Isaiah Porter Mills 11th Ava McLeod 12th Luxy Larson 17th Bridger lewis 18th Skyla McKinney 20th Emma Newby 22th Sierra Guatney 32nd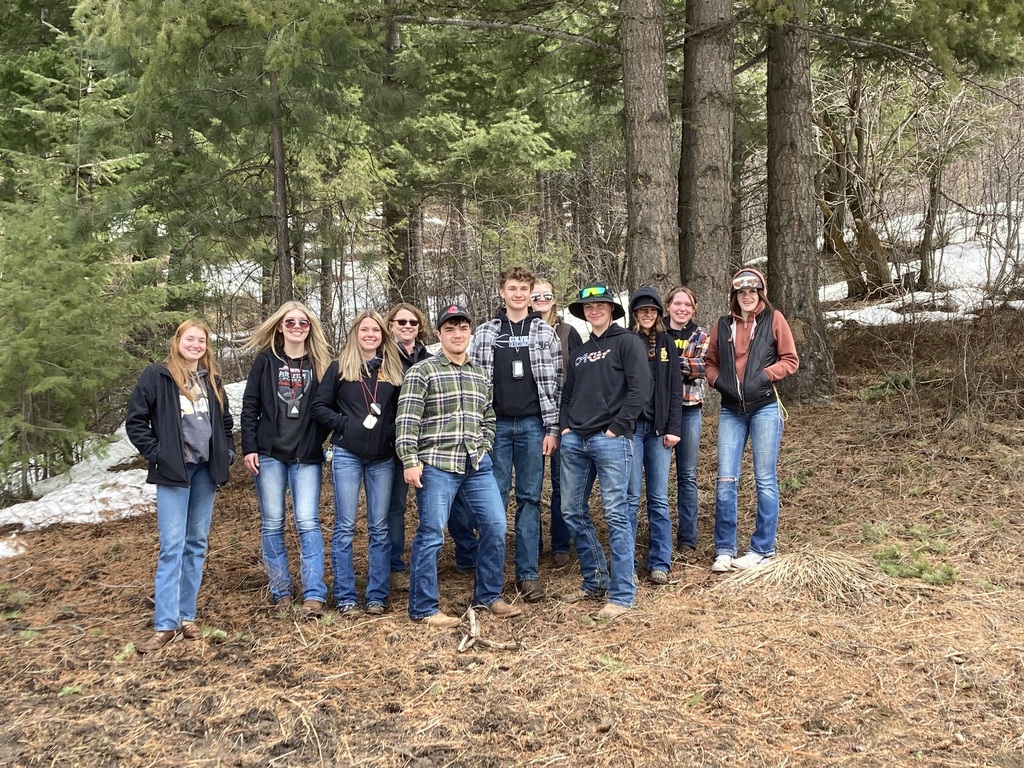 The Fish Hatchery shipped out 2200 rainbow trout to the Washington Department of Fish and Wildlife on April 19th. Each fish weighed over a 1/2 pound. The morning and afternoon hatchery classes were involved as well as the Applied Math class that meets at the hatchery. Both groups aided in the day before prep for this event by counting, sorting, weighing, and crowding the fish. The fish were used to stock Deep Lake and Starvation Lake days before the season opener of lake fishing on April 22nd.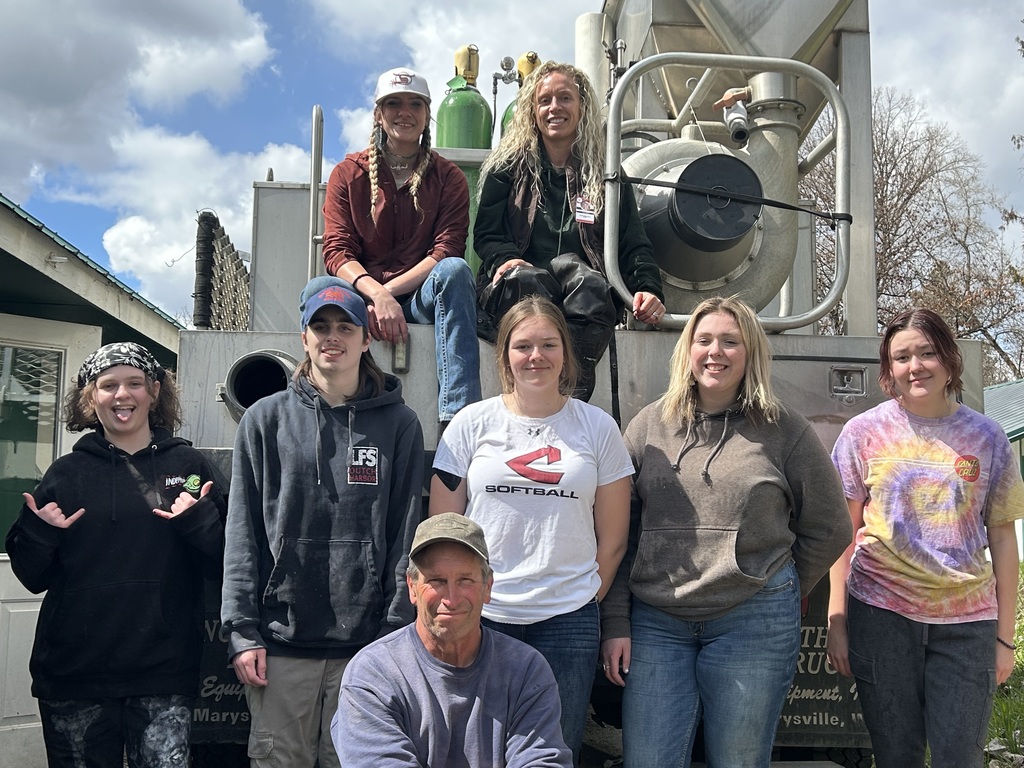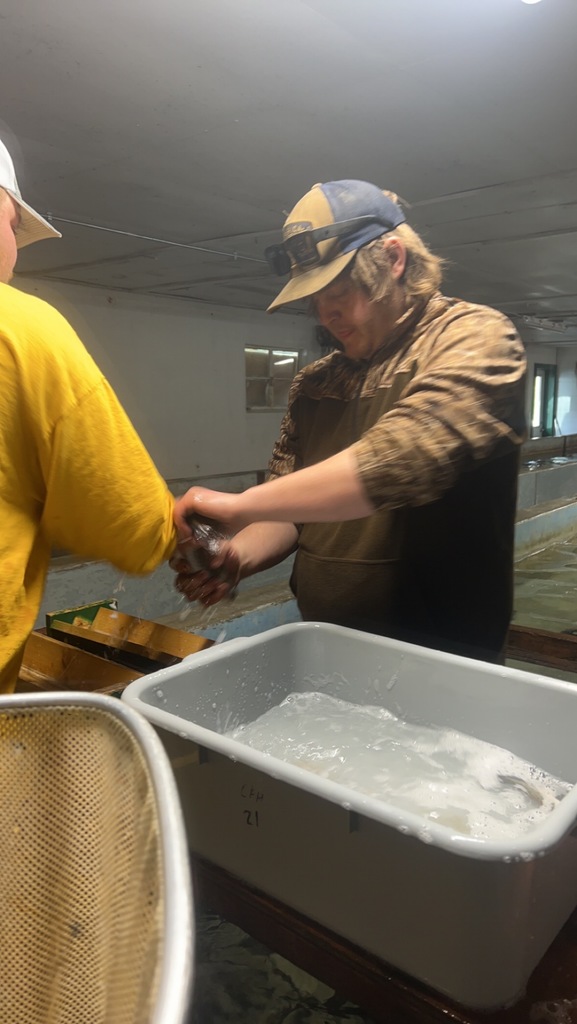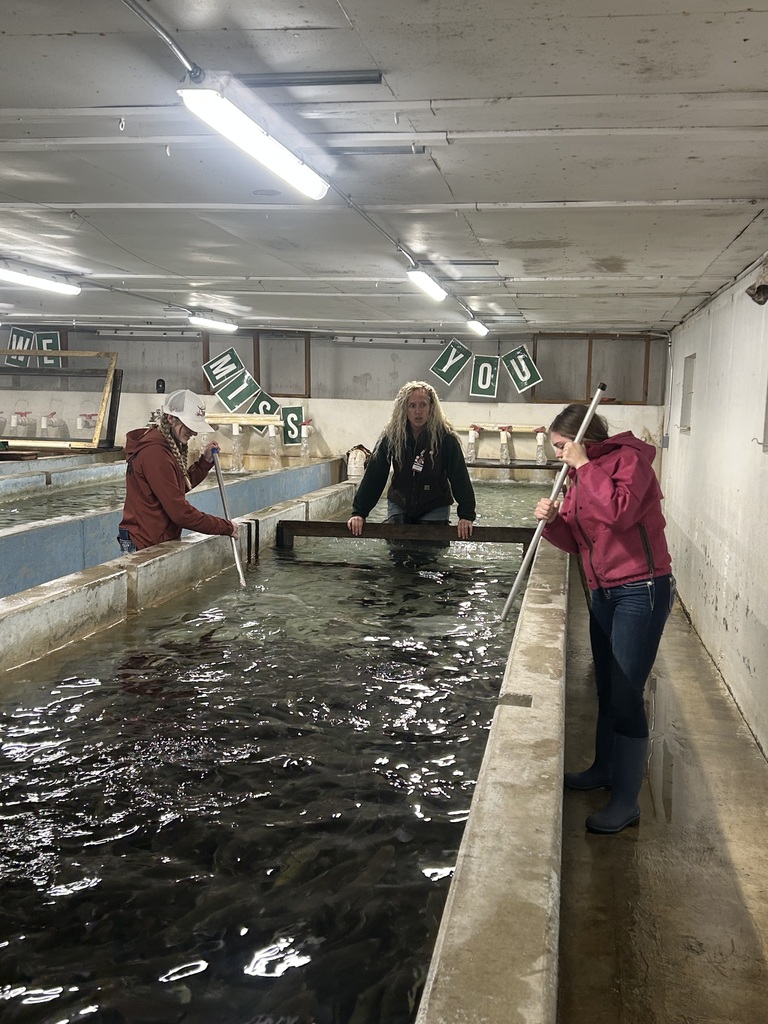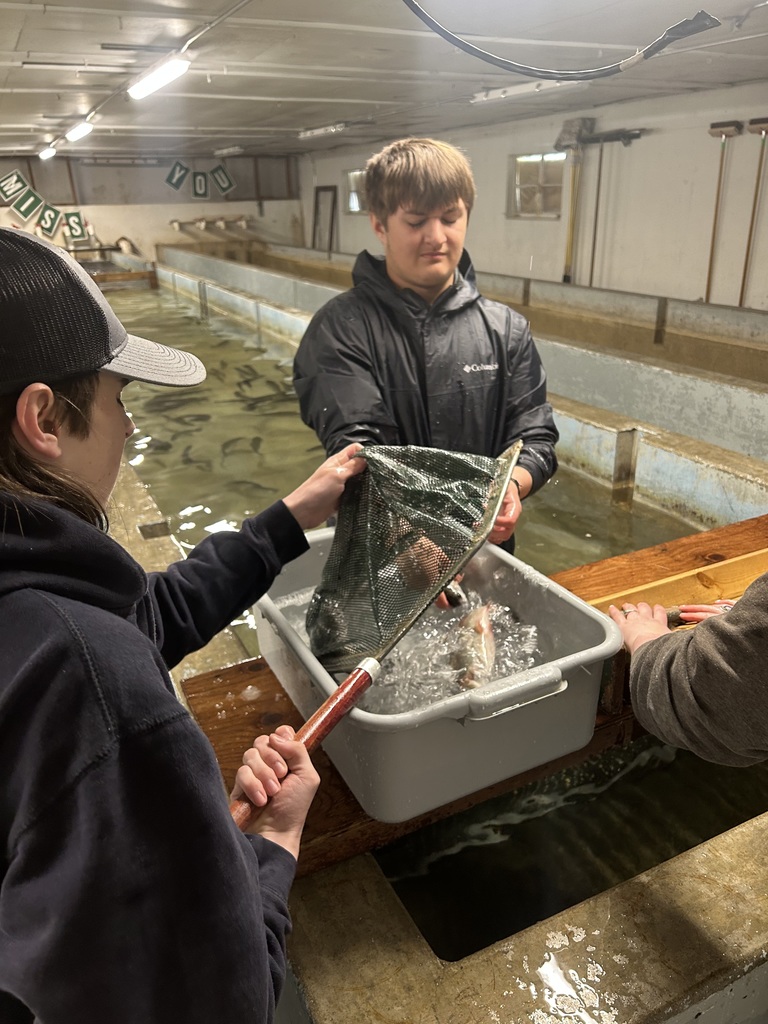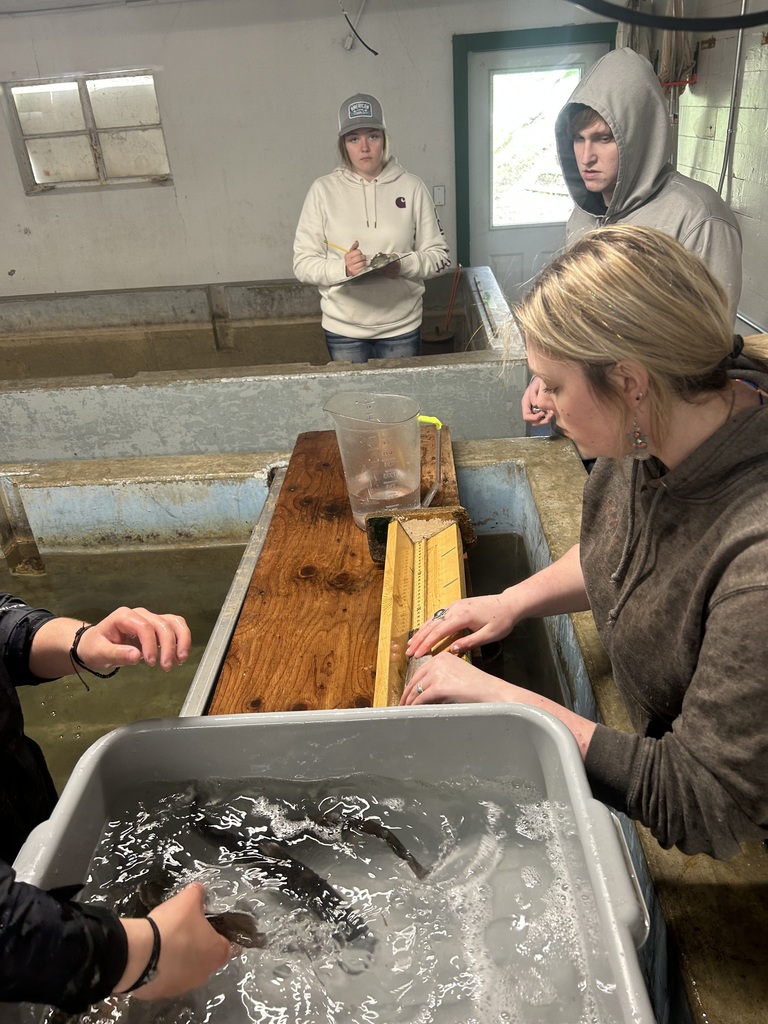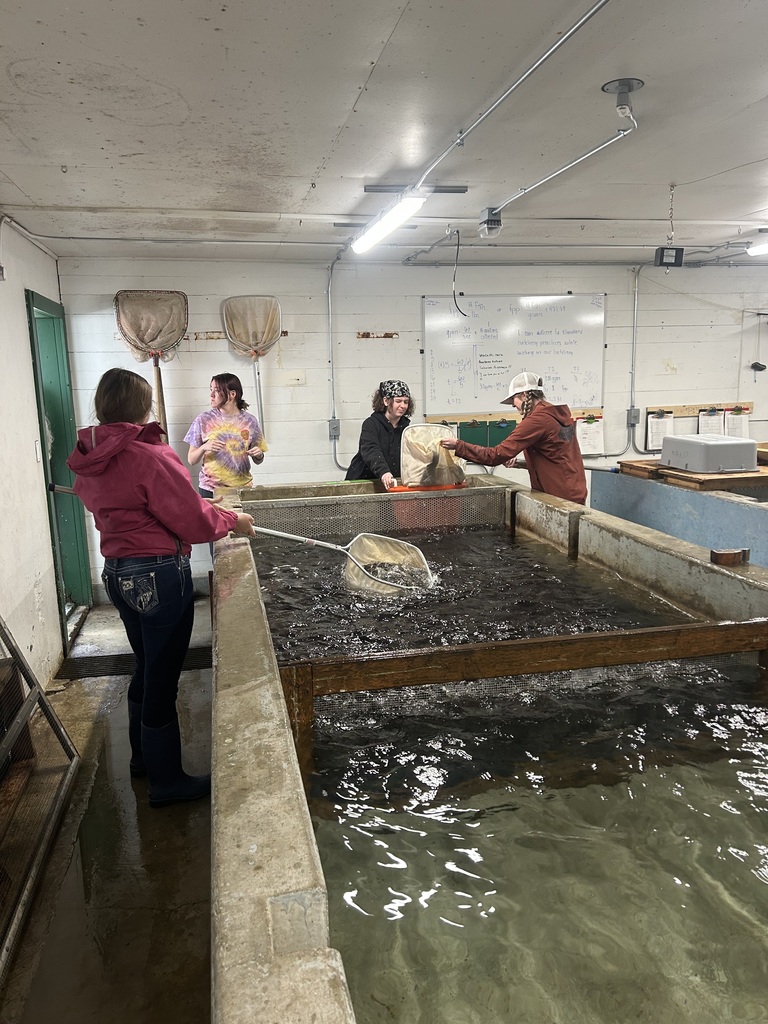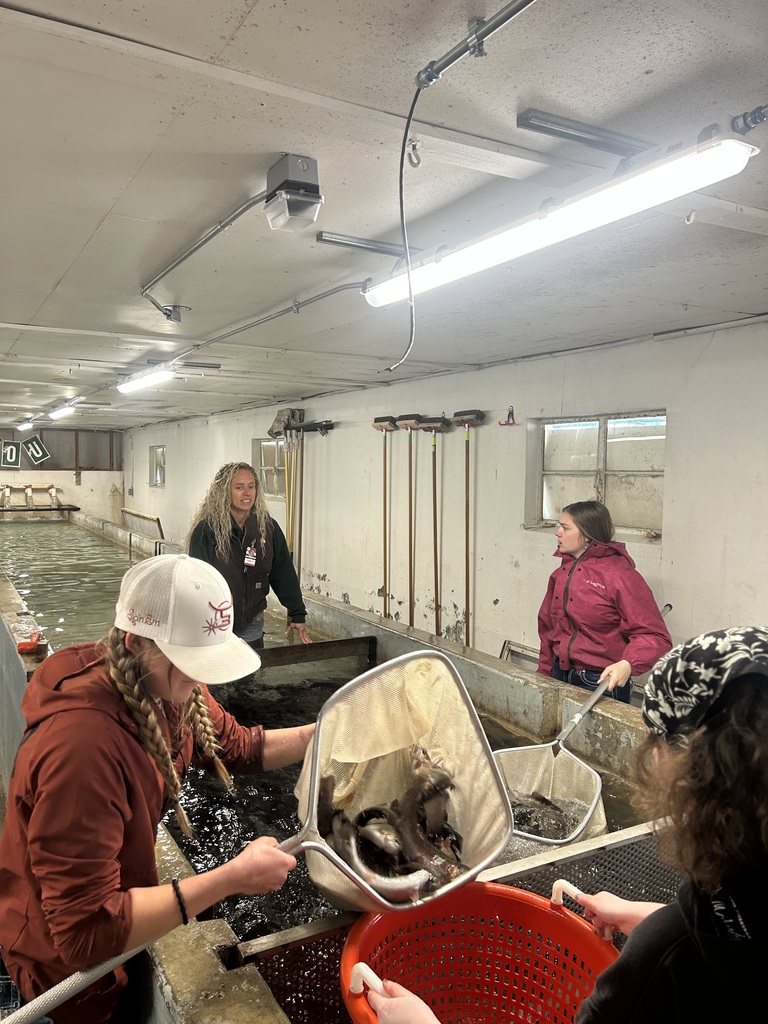 Today, April 12, 2023, at approximately 10:56 AM many schools throughout Washington received a bomb threat email. Colville School District received this email. At no time did we believe that students or staff were in jeopardy. Our district security director was immediately in contact with other security directors throughout the state. We notified dispatch and had the building administration check their facilities. At this time it is believed to be a hoax. We take every situation seriously and our student and staff safety is paramount. Please contact our District Office at 509-684-7850 if you have any questions or concerns. Thank you!